The idea of ​​ready-mades was born with Marcel Duchamp, objects that are transformed into works of art when deprived of their utilitarian function. A brilliant and avant-garde concept that made the artist one of the most important of the last century.
Who was Marcel Duchamp
Henri-Robert-Marcel Duchamp (Blainville-Crevon, July 28, 1887 – Neuilly-sur-Seine, October 2, 1968) was a French artist. He grew up in a family consisting of his father an engraver and painter, sister a painter, brother an engraver and another painter and engraver. He is therefore also passionate about a this sector also creating important friendships, such as the one with the artist Man Ray. Later he founded the Society of Independet Artists together with Katherine Dreier and Walter Arensberg.
In 1918 he decided to move to Buenos Aires for a few years, to then return to Paris for five years with the will to devote himself entirely to his great passion: the chess.
After years as captain of the French Olympic team, he settles permanently in New York where he meets the love of his life and dedicates himself to artistic production.
Marcel Duchamp and artistic production
They remember his artistic production numerous works very different from each other. In fact, it initially underwent the influence of the Impressionist current and then entered the Cubist and Futurist movement thanks to a careful study of the movement.
They remember of this period "Nude coming down the stairs", "The passage from the virgin to the bride", "Bride" and "The bride stripped naked by the bachelors". To inspire him in this production there is certainly the studio of Eadweard Muybridge with his experiments in chronophotography.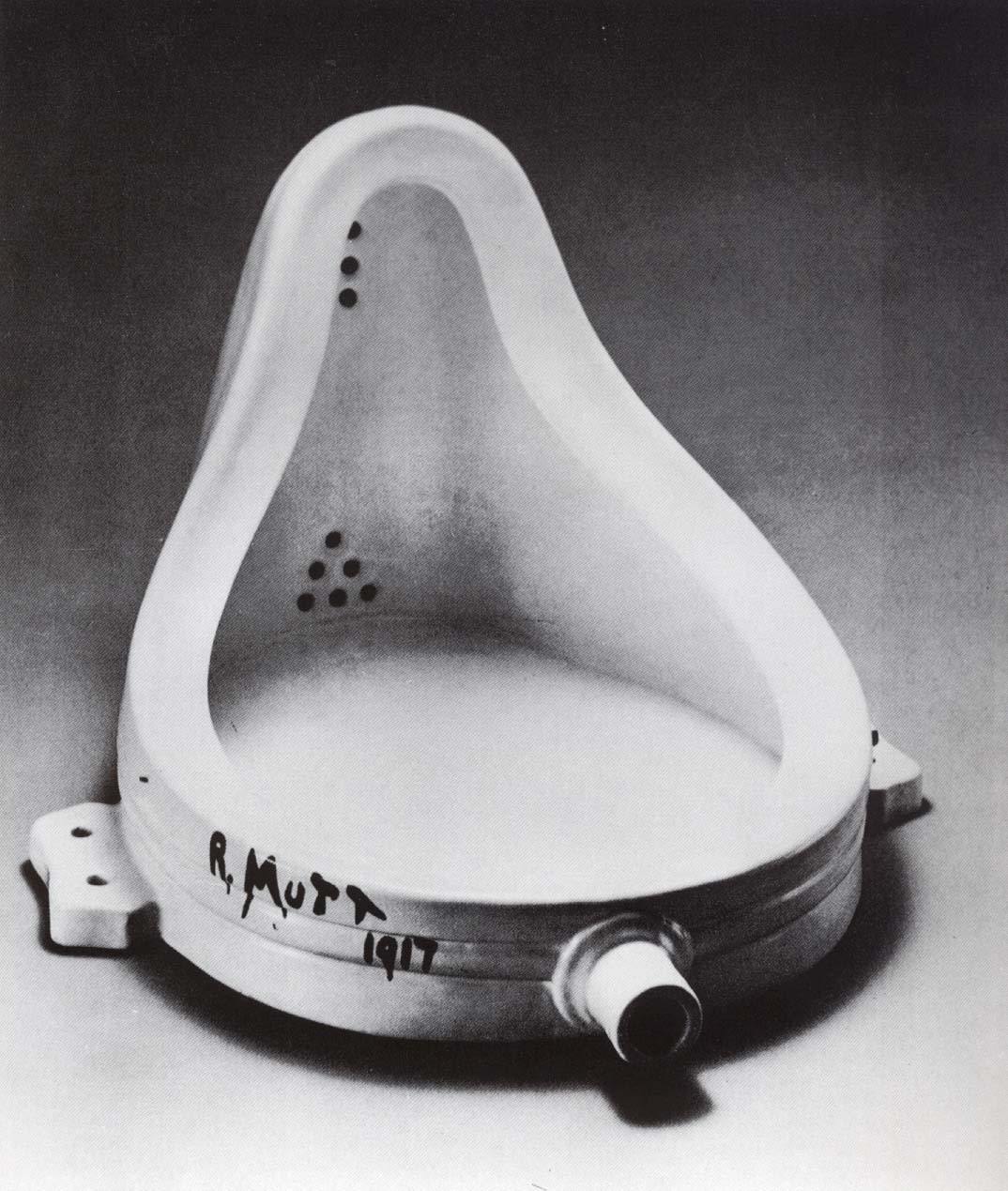 The great works of Marcel Duchamp
However, there are certainly among his best known works "LHOOQ" also known as the Mona Lisa by Leonardo da Vinci to which the mustache and "The Big Glass" are added. Of his artistic production he writes:
"Futurism was the impressionism of the mechanical world. […] This didn't interest me. […] I wanted to make painting serve my purposes and I wanted to get away from its physical side. I was interested in ideas, not just visual products. I wanted to bring painting back to the service of the mind […] In fact, up to a hundred years ago all painting had been literary or religious: it had been all at the service of the mind. During the last century this characteristic was gradually lost. The more sensual charm a painting offered – the more animal it was – the more it was appreciated. "