Remembered for her transgressive, provocative and excessive style, Mae West is one of the most important actresses in the history of American cinema. Here is his story and his way to success between theater and the big screen.
Who was Mae West
Mae West, born with the name of Mary Jean West (New York, August 17, 1893 – Los Angeles, November 22, 1980), was an American actress. It soon fits into the world of theater, in fact, at just five years old, he participated in several musicals also on Broadway. He immediately gets important parts like that of Petite Daffy in "A Winsome Widow" of 1912.
She thus makes herself known in numerous cities in the United States, both thanks to her shows and thanks to a dance she invented: the Shimmy.
It also stands out for being even author of some plays of which he is the protagonist, often of a sexual nature such as "Sex" of 1926 which also provokes the raid on the theater of the police.
Mae West and the early years between theater and cinema
After the debut comes for her the debut in the world of cinema with a project signed by Paramount alongside George Raft. In this film, "Night After Night", the young woman has the opportunity to retouch her lines and this leads her to achieve great success and consequently numerous parts.
The best known is the one in "Lady Lou", considered the greatest West film in history, as the singer of the saloon alongside Cary Grant. Later he takes part in "I'm not an angel" by Wesley Tuggles e "Belle of the Nineties" by Leo McCarey. After these projects he breaks ties with Paramount to move to Universal.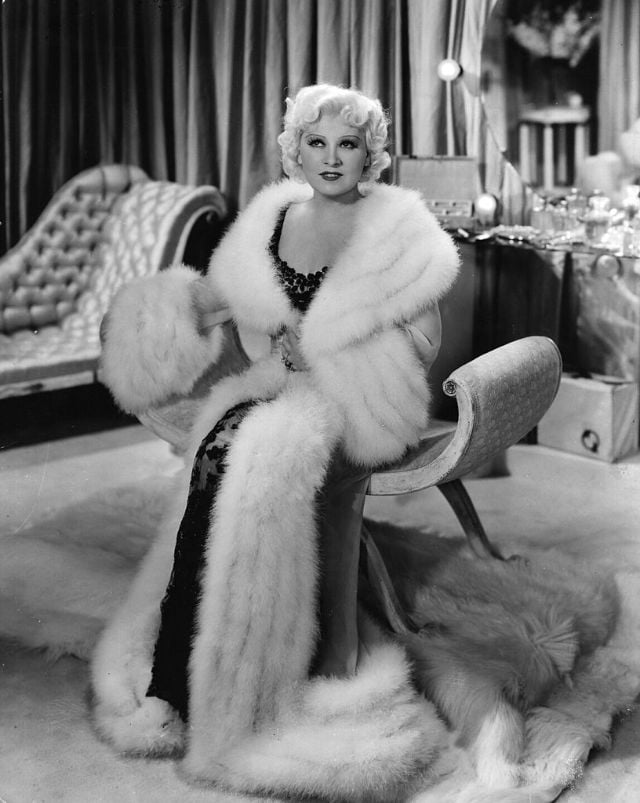 The last years of Mae West's career
Here she takes part in Edward Cline's "My Beautiful Chick" alongside WC Fields, with which he forms a couple considered successful by film critics. In fact, to compete with him there are only Vivien Leigh and Clark Gable who became iconic with the film "Gone with the Wind". Mae West, after this project, participates in "The Heat's On" with which she ends her career as an actress.
She is offered to return to the scene with "Sunset boulevard" but the director does not accept the conditions of the actress who asks, as usual, to be able to rewrite the lines. However, West continued her career in the theater, achieving great success on Broadway again. He returns to the cinema only in the 70s to play a couple of roles and then dies in 1980.