Known for being the most famous pornographic actor in Italy, Rocco Siffredi made himself known both professionally and intimately through a documentary about his life.
Who is Rocco Siffredi
Rocco Siffredi, stage name of Rocco Antonio Tano (Ortona, 4 May 1964), is an Italian pornographic actor and director.
He grows up in the province of Chieti with his parents but he greets him at the age of sixteen when he decides to start work in the merchant navy and then moved to Paris with his brother. During the stay in France meets the French porn producer Gabriel Pontello who introduces him to other exponents of the sector thus starting his career.
Register his first movie, "Belle d'amour" without continuing for a few years taken by the love story with an English model. He follows her to London to pursue a career as a model too get closer to the world of porn only once the story is over.
Rocco Siffredi and the career in porn
Back to acting in 1987 alongside Moana Pozzi in the film "Fantastic Moana" thus realizing his first Italian project.
Three years later he moved to Los Angeles where he met director John Leslie who included him in a very successful film. The fame obtained during this period allows him to obtain his first prize AVN dedicated to the adult entertainment industry.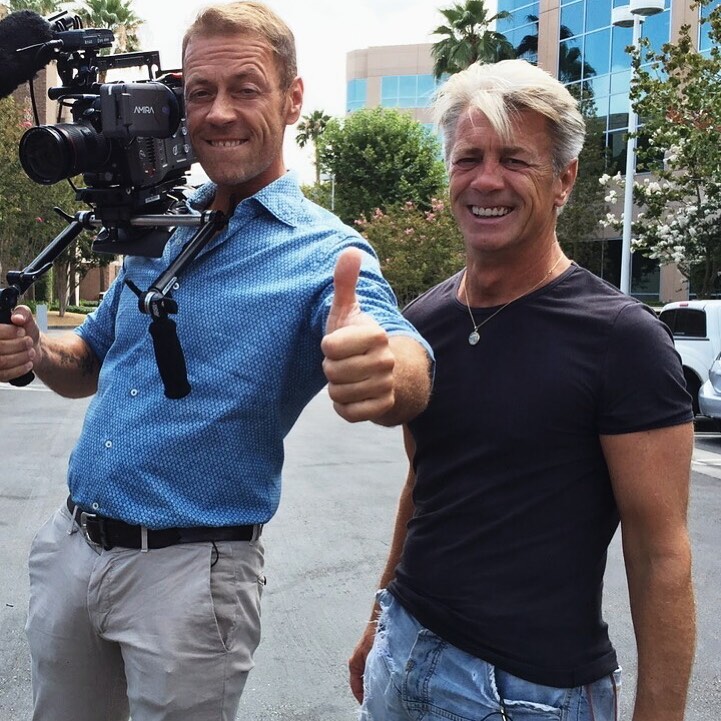 Thus begins to be noticed by numerous high quality European manufacturers. He also creates projects inspired by literary novels such as Oscar Wilde's "The Picture of Dorian Gray" or Stevenson's "The Strange Case of Doctor Jekyll and Mr. Hyde". It reaches a moment of great success of his career in 1992 with a film directed by John Leslie entitled "Chamaleons".
The private life and confessions of Rocco Siffredi
The following year he also ventured into the direction and production of porn films at the "Rocco Siffredi Production" in Budapest, also winning an award as the best new director in the sector. With the passing of the years, the role of director has an increasingly predominant role in his career, even if he does not completely abandon the role of actor.
Carrying out this job is not always compatible with the creating a family. Siffredi has repeatedly stated that growing up his children have asked their father more and more questions about the profession and answering is not always easy. The same goes for his wife Rozsa Tassi, a former colleague who, however, has always supported her husband's working continuity, stating that the choice to abandon the porn industry or not is up to him alone.
Many of Rocco Siffredi's personal reflections emerged during his time on Cayos Cochinos, the beach on the Caribbean where he spent his time in "The island of the famous". In fact, during the tenth edition he often talked about his relationship with his wife and with sex. It is also possible to know more intimate aspects of its history through the documentary about his life entitled "Rocco" released in 2016 directed by Thierry Demaizière and Alban Teurlai.