Become iconic for their very long legs and their blond hair, the Kessler twins are today remembered as the best-known artistic duo of Italian television of the 60s and 70s. Let's discover their history and the path that led them to great success on television.
Who are the Kessler twins
The Kessler twins, made up of sisters Ellen and Alice Kessler, are a well-known German artistic duo. Born in Nerchau on August 20, 1936, they began attending dance classes from an early age, also participating in a program for young people at Leipzig Opera. During their teenage years they decide to flee their small town, under the control of the German Democratic Republic, to Dusseldorf in West Germany.
Here they undertake the career as a dancer also performing in numerous foreign cities. In addition to the shows in Paris, in the dance troupe of the Blueball Girls, they also participate in the Eurovision Song Contest of 1959. In these years they also approached the world of cinema and musical comedies, making themselves known and obtaining a good notoriety.
The debut of the Kessler twins
With the beginning of the 60s they decide to move to Italy where they take part in the broadcast "Winter Gardens" directed by Antonello Falqui.
Here they launch some pieces that have become iconic such as "Chicken and champagne" or "Concertino" and begin to lay the foundations for what will be a varied path.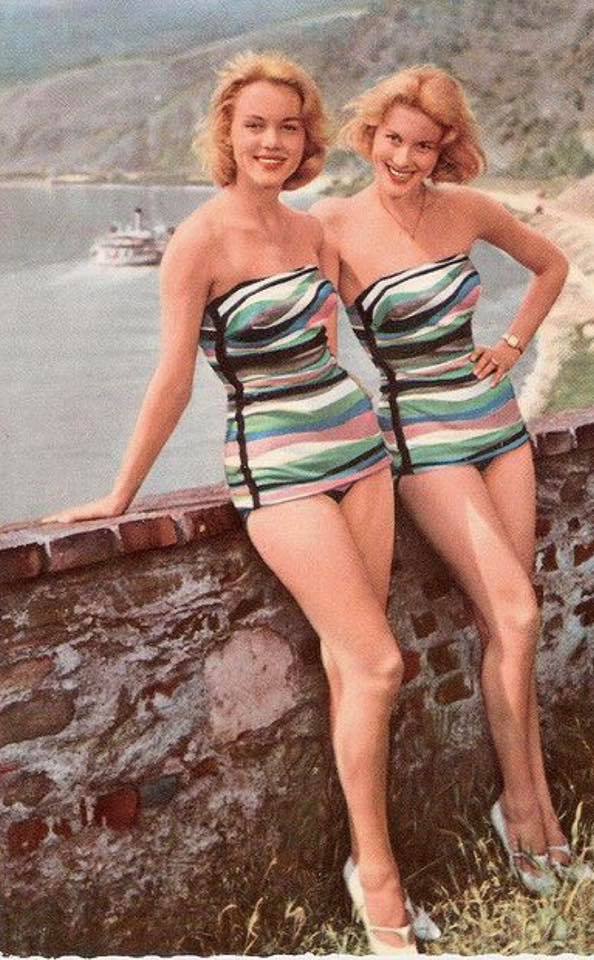 In fact, they soon made films with well-known directors such as Dino Risi's "Thursday" or "The Complexes", but also theater performances with a piece by Bertolt Brecht. The success is amazing and so they are chosen to take part in the famous Rai program "Studio One" of which the abbreviation sung by them is known: "Da-da-un-pa ".
The great success of the Kessler twins
Their presence is not limited to Studio Uno, however. The twins have in fact become increasingly present on Italian television that welcomes them in programs such as "The litmus test" or "Canzonissima". They also began to take part in carousels, such as that of knitted socks considered extremely rough by the then CEO Filiberto Guala who imposed heavy dark socks from that moment on.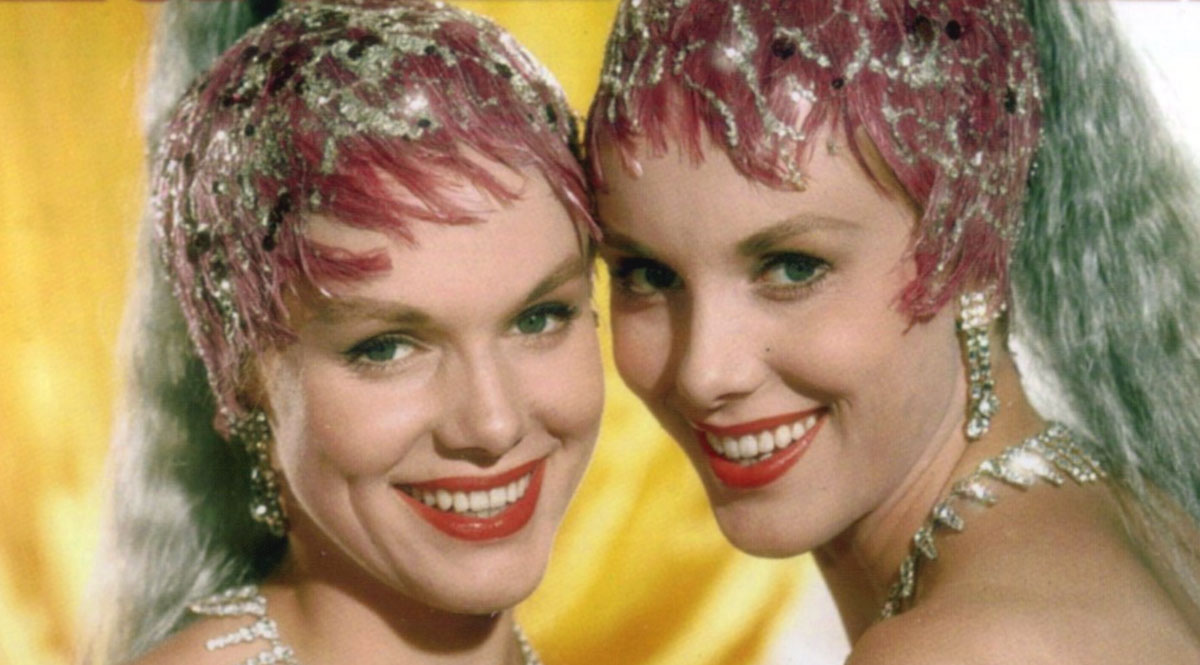 In the following years they add more and more to their TV engagements participations in theater and TV series. However, they continue to be present also in the well-known varieties of the time such as "Milleluci" conducted by Raffaella Carrà and Mina. In the 1980s, the German twins then conducted some Rai broadcasts such as "Good evening with … Alice and Ellen Kessler" And "The dream factory". They then decide at the end of the decade to return to Germany only to return in 1990 when they participate in "A roundabout on the sea" And "Super Ciro".