Unleash your creativity to impress others with beautiful summer hairstyles, even if you have short hair. Look at the photos we offer you!
Who said you can't have fun with hairstyles with short hair? With a little bit of creativity and use of accessories and clips you can make fun buns that – due to force majeure – will be micro or "fake".
Short hair lends itself to being wavy in the style of the 20s, or to be all "gelatin" to create artistic sculptures. Not only that: the artfully "dishevels" will have an even more effective impact on short hair.
And if you like braids you just have to choose between the side braids and those that liven up the top of the head.
Finally, there is no shortage of hairstyles from rock charm to express your rebellious soul.
A look proposed by Giorgio Armani
Short hair hairstyles: buns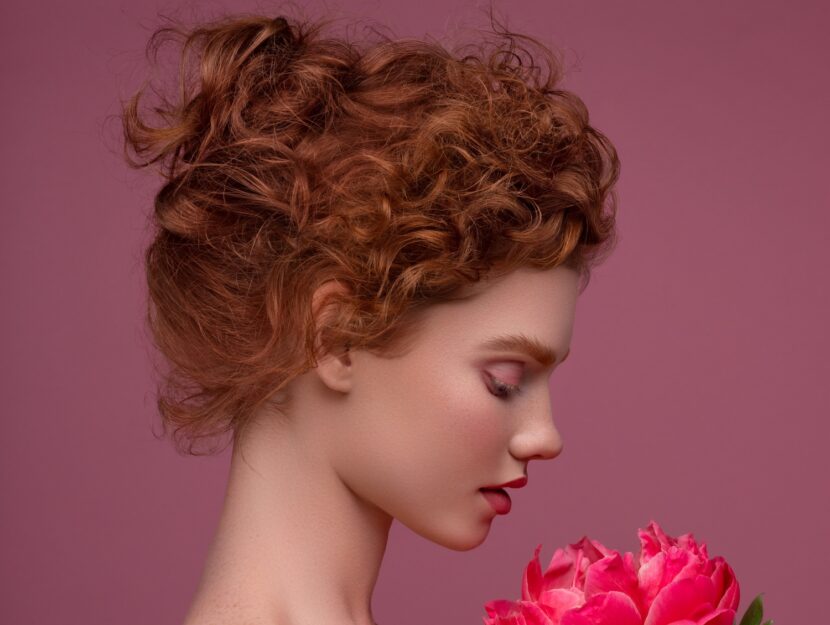 More than real chignon, with short hair we talk about "fake chignon". That is, the short locks are collected in a messy way with hairpins, and a crop is simulated. The WOW effect is guaranteed!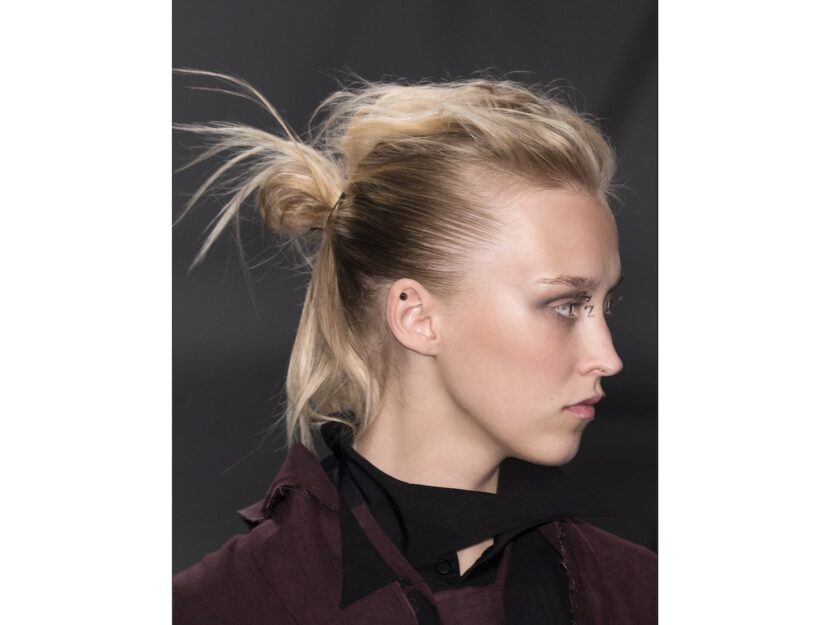 Hairstyles for short hair: the clips
Sometimes it doesn't take much to style a short hairdo. You can enlist the help of clips, ferrettini, ribbons and combs to make an ultra-short cut imaginative. Hair accessories are in fact the best allies of hairstyles for short hair.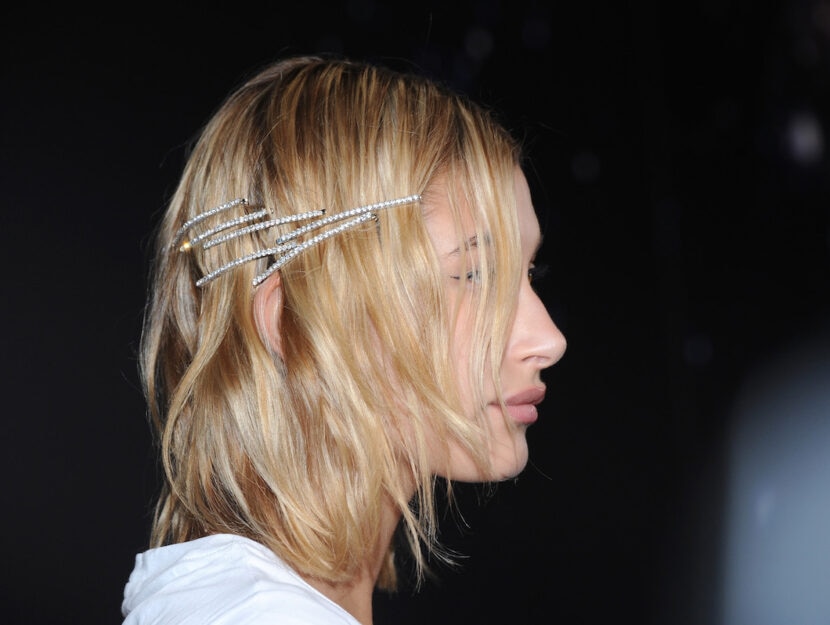 Model Haley Baldwin Bieber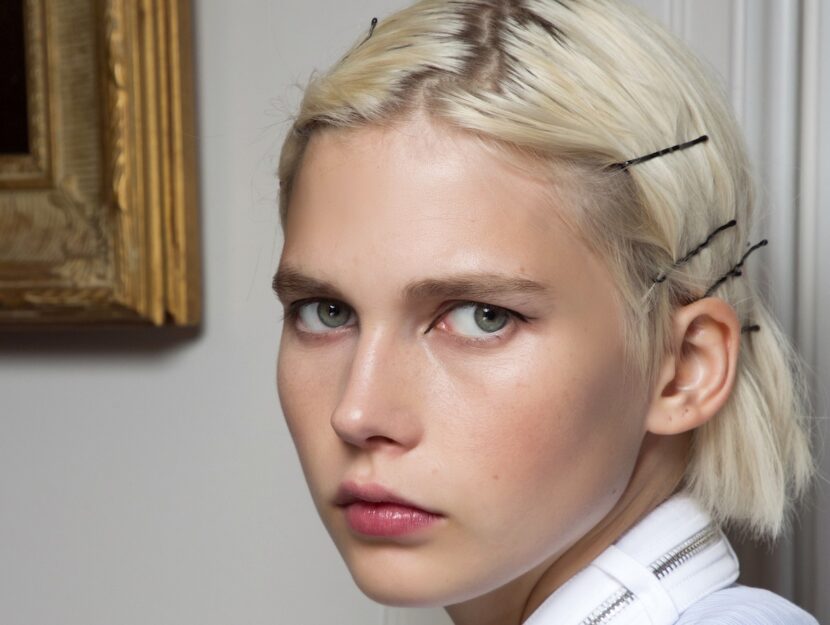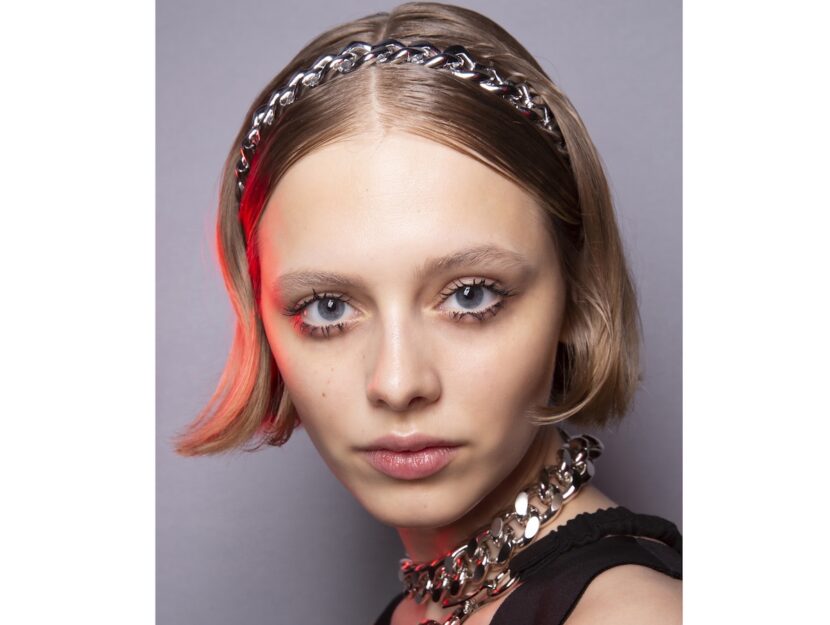 Short hair hairstyles: braids
If you think braids require mileage lengths you are wrong. With a little imagination (and a lot of technique) they can also be done on short hair. Just play cunning and take advantage of the side or forehead locks, picking them up with skill. The proposals of hairstyles with braids there are many, from the most romantic to the most gritty. The inspirations? They come from the catwalks, the star system and street style. And they are also suitable for very short cuts.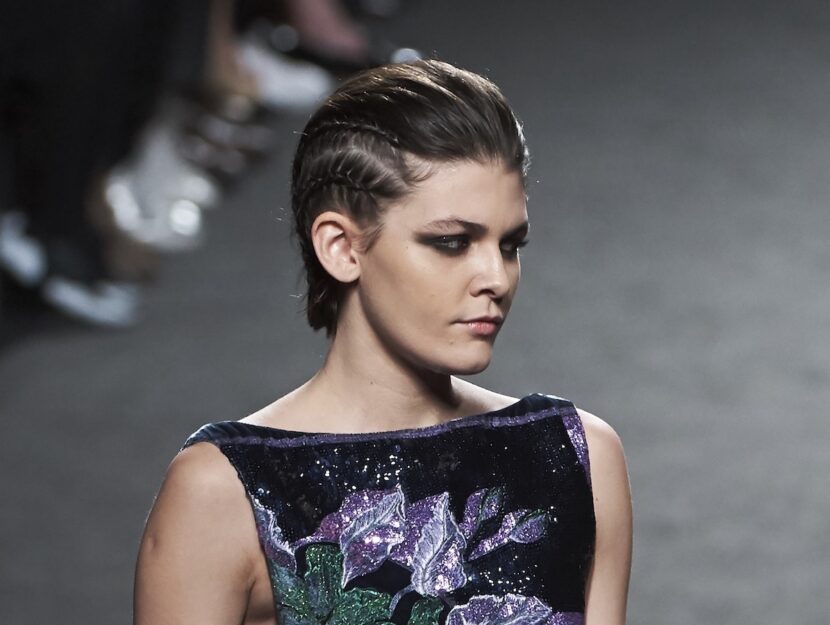 Here then appear on pixie cut surprising weaves that add a glam touch to the typical pixie cut. On the other hand, the entire short length of the helmet is used to indulge in large quantities of braids.
One of the most popular hairstyles on short hair is the side braid adherent to the head which gives aerodynamics to the face, as it increases the volume of the free tuft that falls on the other side of the head. There is no shortage of "fake" chignon made with braids that deceive the eye on the real length of the hair.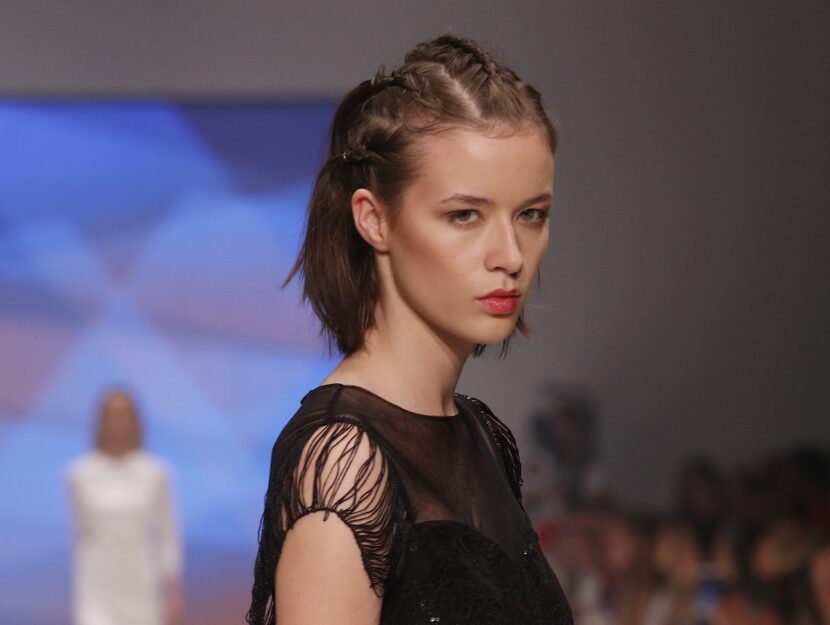 Entering the heart of the hairstyles, we see a great return of the locks twisted on themselves, for collected or semi-collected hairstyles like a torchon. An idea that gives a tidy head with a pinch of panache.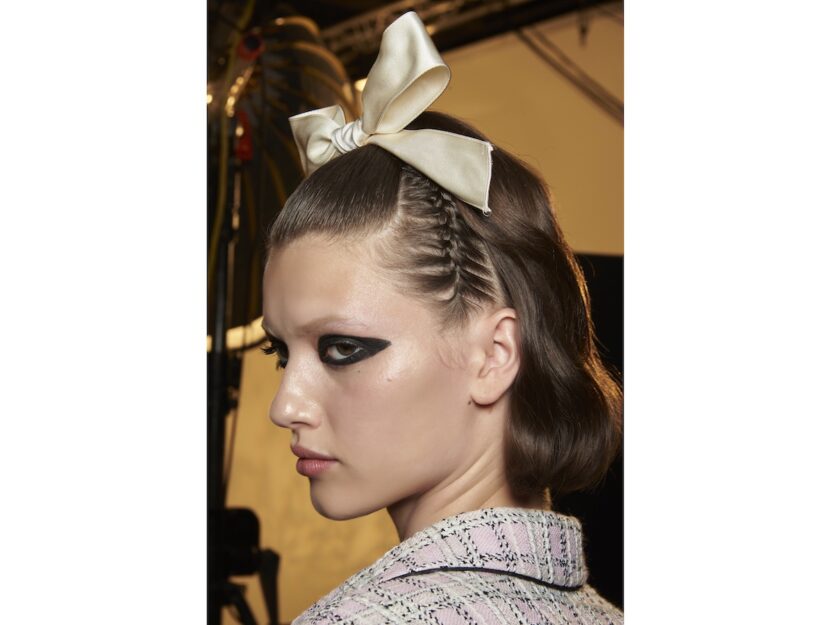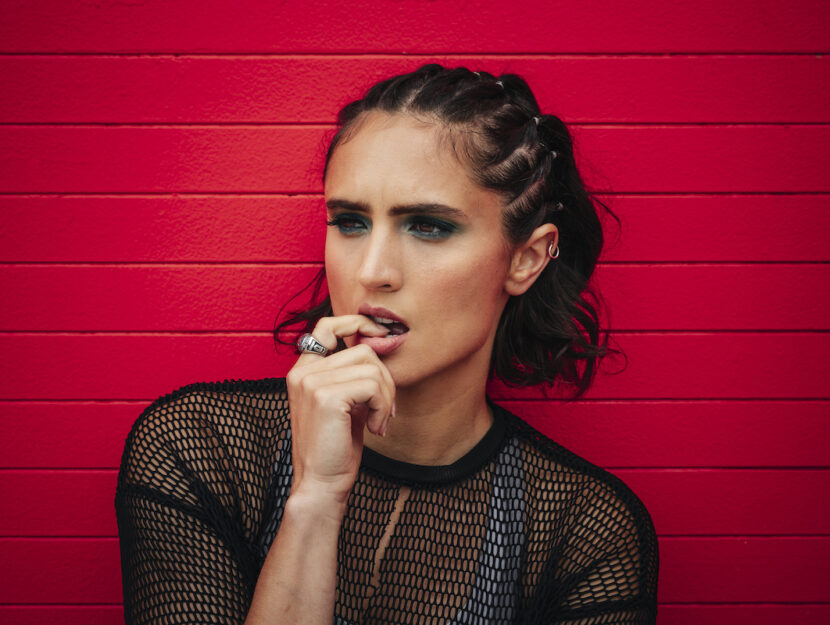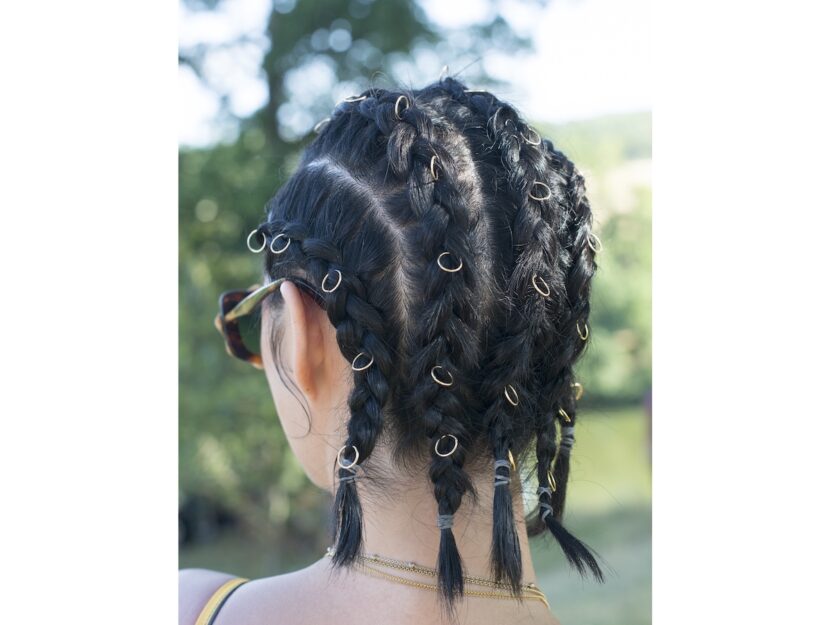 An afro-chic style to feel still on vacation. The braids adhering to the head can be gathered on high chignons or left free on the nape, like small tails. Seen at the Azzaro and Elisabetta Franchi fashion shows.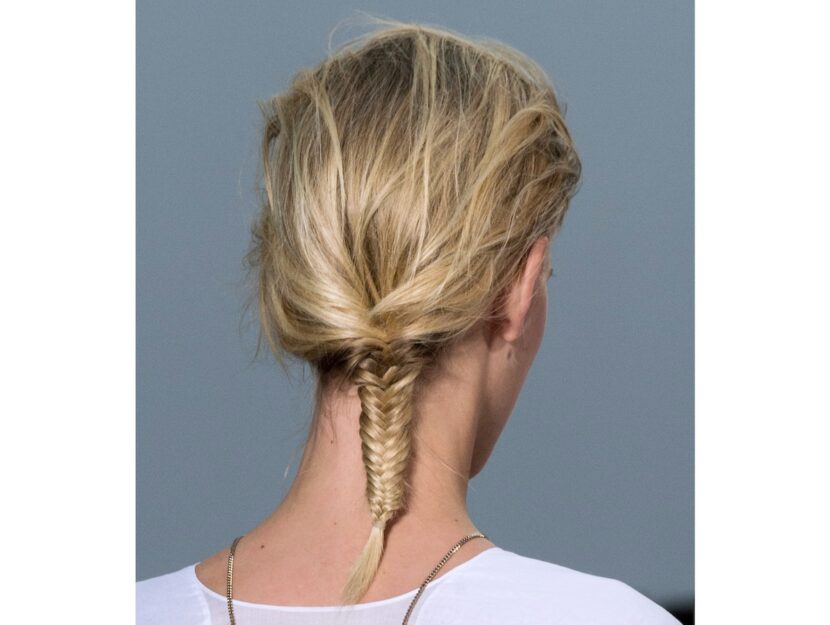 Short hair hairstyles: the wet effect
THE wet look hair (or sleek hair or, again, wet look) can be really sexy and fashionable, as well as really simple to make as well as versatile, as they can be declined in various hairstyles for both leisure and social evening.
How to make? Apply modeling wax or gel only to your roots and pull your hair back, without pulling it too much, into a soft ponytail that must stay dry. Alternatively, you can also create one pony tail lateral, or one chignon ballerina style, to be fastened with lots of black or colored hairpins.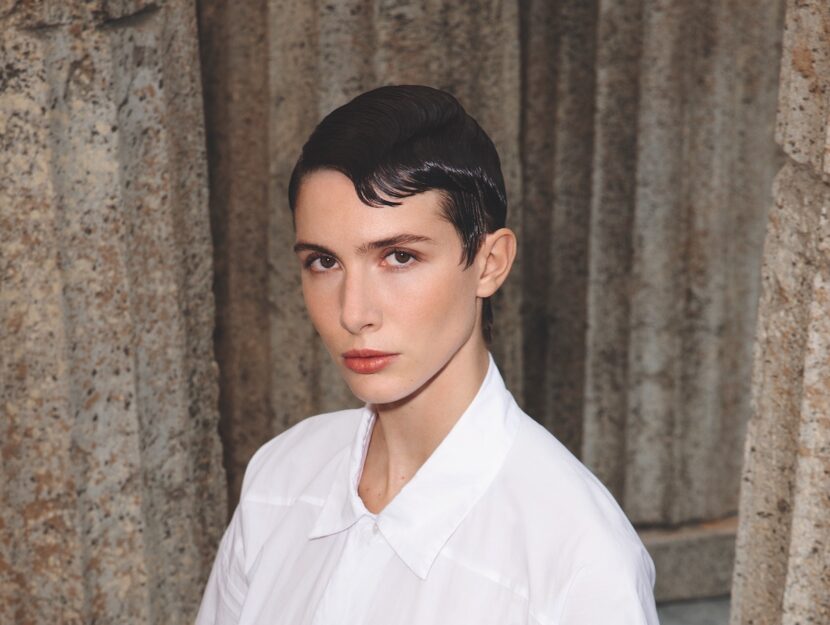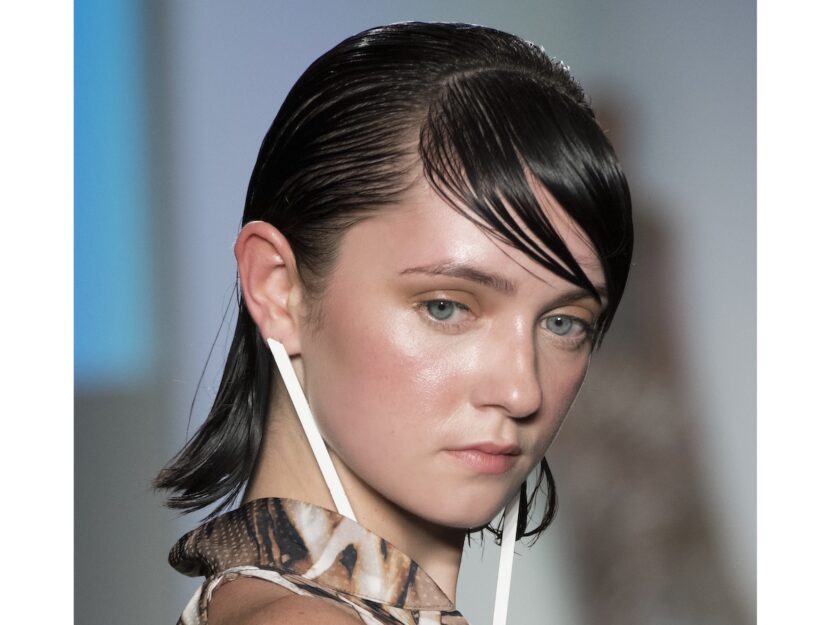 Short hair hairstyles: the semi-harvest
It is the classic choice to "fall back on" if you do not want to collect your hair in a ponytail or a bun and at the same time you don't want to leave your hair down because the hair is not in order or fresh from shampoo, it is too flat or it is unmanageable and unbearable.
In fact, speaking of "makeshift" referring to semi gathered hairstyles it is restrictive, because they are part of a clear choice of style that has characterized different eras and which is still relevant today.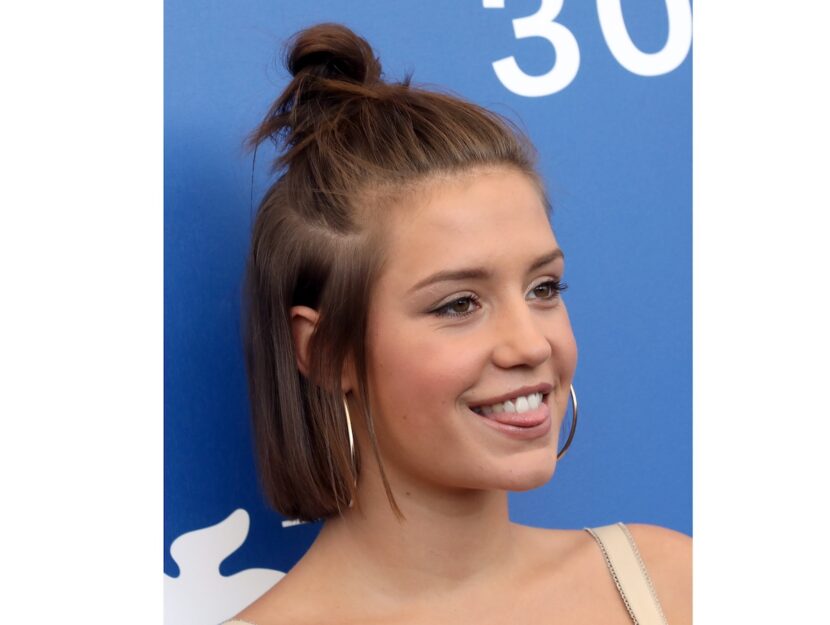 Rock styles for short hair
The key word is backcombing: the '60s technique with which any short cut is moved. Which in this case acquires a rebellious and glam rock air.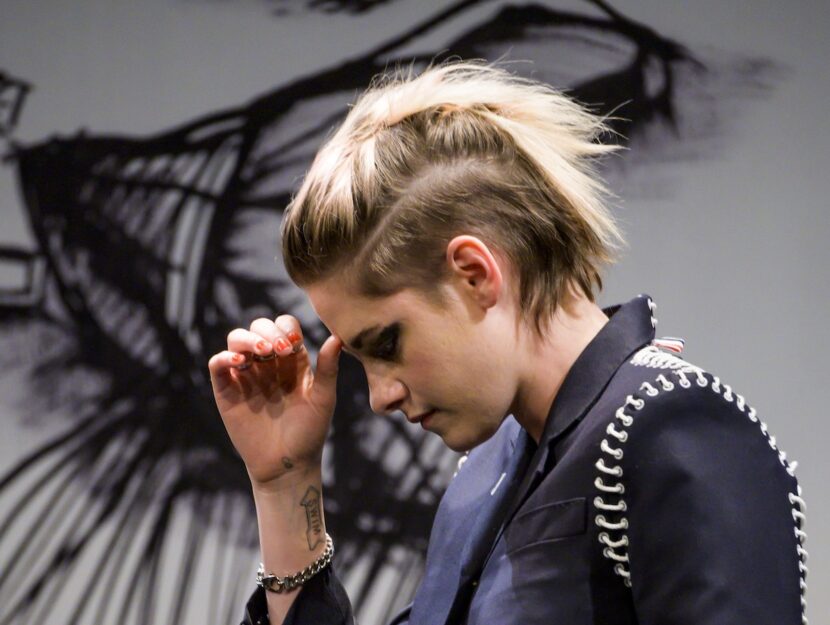 Actress Kristen Stewart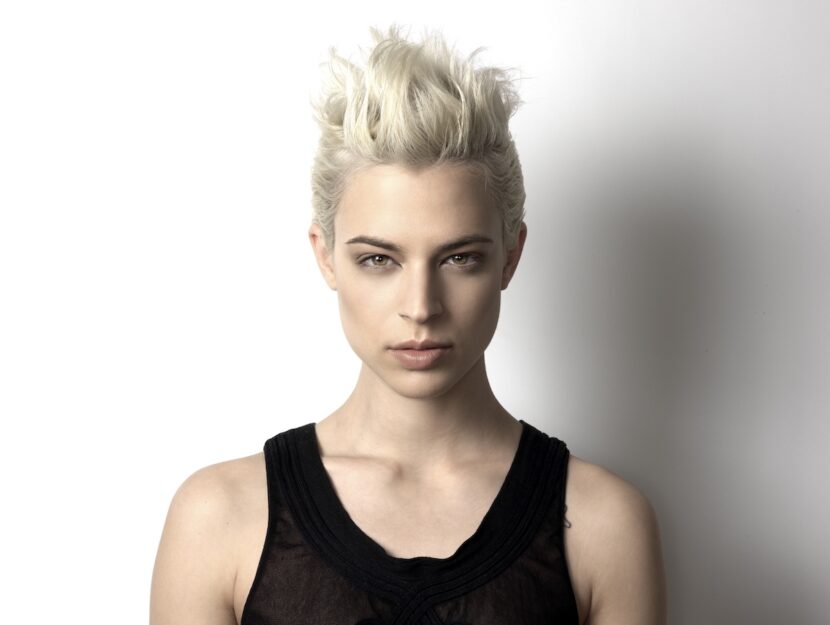 Simple short hairstyles
creative flair. If, on the other hand, they are shorter, the only solution to show off new hairstyles is to use hair accessories to be pointed here and there on the head.