Do you want to keep a healthy and shiny hair even during the hottest season? Take care of your hair by following some tips to include in your routine: in September you will not feel the need to run to the hairdresser to cut everything!
Sun, sea, chlorine is high temperature can damage your hair, for this you must protect them adequately so as not to find yourself at the end of the summer with a dry hair and lacking in vitality.
Whether they are long, short, curly or straight, the hair needs care from roots to ends, otherwise its fibers risk being destroyed and the natural color loses its shine and fades. Not to mention the fold, which becomes more and more unmanageable!
However, showing off healthy and shiny hair even during the summer period is not impossible. Just follow some precautions to protect them from sudden changes in temperature and atmospheric agents.
All the remedies to protect your hair in summer
Straw hat or scarf for a trendy and protected look
When you expose yourself to the sun it is always preferable to wear a scarf or a hat. In particular, cotton and straw are the most suitable compositions.
Never without the spray to protect your hair
The protective spray for the hair must never be missing in your backpack or beach bag.
To maintain the strength, brilliance and beauty of the hair in the summer, you cannot give up on a product that contains UV filters and offers an extra dose of nourishment, freshness and hydration.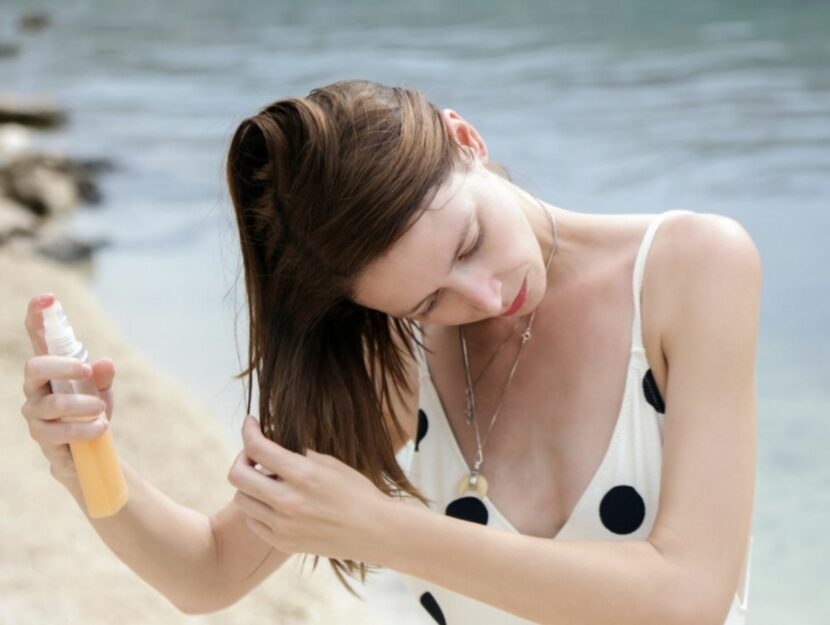 Why you need to protect your hair from UV rays
When i hair bulbs are exposed to solar radiation, these they lose strength and determine the hair loss. At the stem level, however, the damaged hair from the rays it becomes arid, dry, crepe is indomitable. Finally also keep in mind that sweating is the change in pH during the summer season they determine ainflammation of the scalp. This last consequence is not immediately evident, but you will notice the results over time, because you will gradually lose your hair. The best choice is those containing natural ingredients, such as flax seeds or argan. These elements create a barrier and make the hair strong and shiny.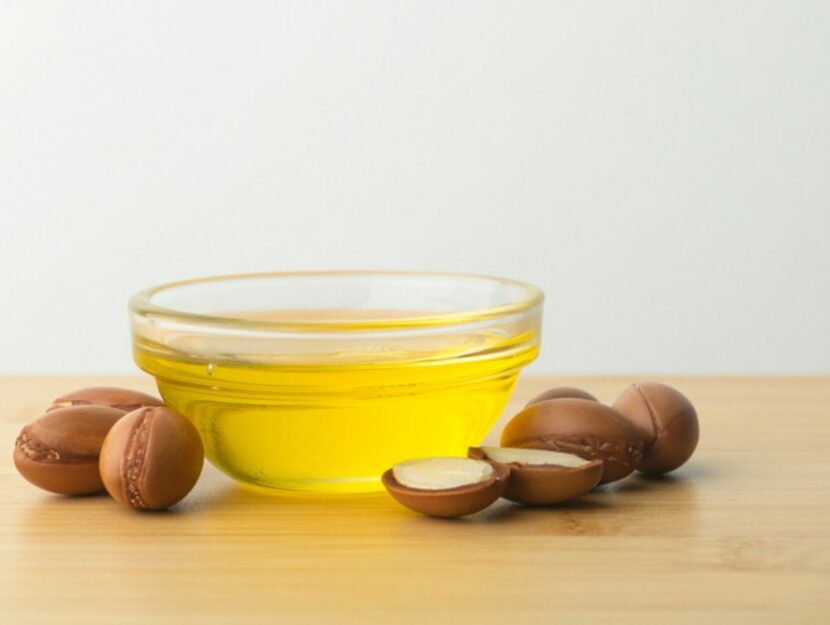 Furthermore, photoprotection protects collagen and keratin, which keep the hair structure strong.
Rinse your hair after bathing
After diving in the swimming pool or at sea, immediately rinse your hair with fresh water to reduce the effect of chlorine or salt water. After this, try to avoid further sun exposure and stay in the shade. Wet hair, in fact, is more fragile and breaks much more easily. Comb your hair with a hair brush or a wide-toothed comb.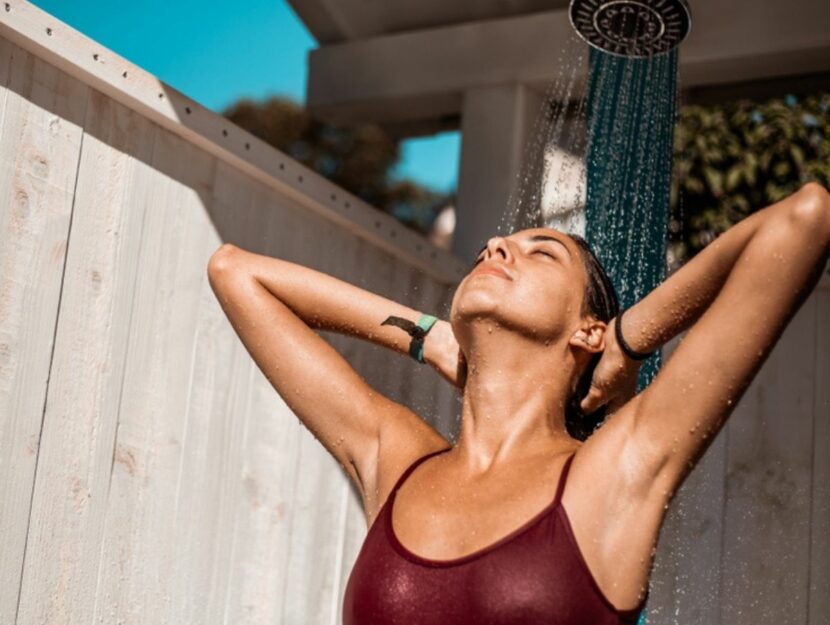 Wash your hair properly
Especially in the evening, when you have to run for cover with one cleansing that makes your hair forget the stress associated with sun exposure, you must properly shampoo so as not to further fuel the trauma.
Choose the mild shampoo that suits your hair
Washing with one mild shampoo, but always suitable for the type of hair, it is a very important gesture to eliminate residues of chlorine, dust, salt, chlorine and other impurities.
Discover the best ingredients to protect your hair
The best ingredients to protect hair are oils and vegetable butters (such as flax, jojoba, shea, babassu, castor, sesame, monoï). These perform an action restorative is nutritious, helping the hair fiber not to dry out and keeping it elastic and healthy. The plant extractsinstead block the action of free radicals which speed up the aging of the bulbs and lead to premature aging and drying of the hair.
Dry your hair in the sun whenever possible
We will never tire of repeating it: during the summer it is preferable to avoid exposing the hair to additional heat sources such as hairdryers and straighteners. The ideal, when you can, is to leave them dry naturally in the air to avoid weakening the structure of the stem. Are you afraid of showing too wild a look? Well, soft waves are the must have of the summer, so don't worry and enjoy this hair style!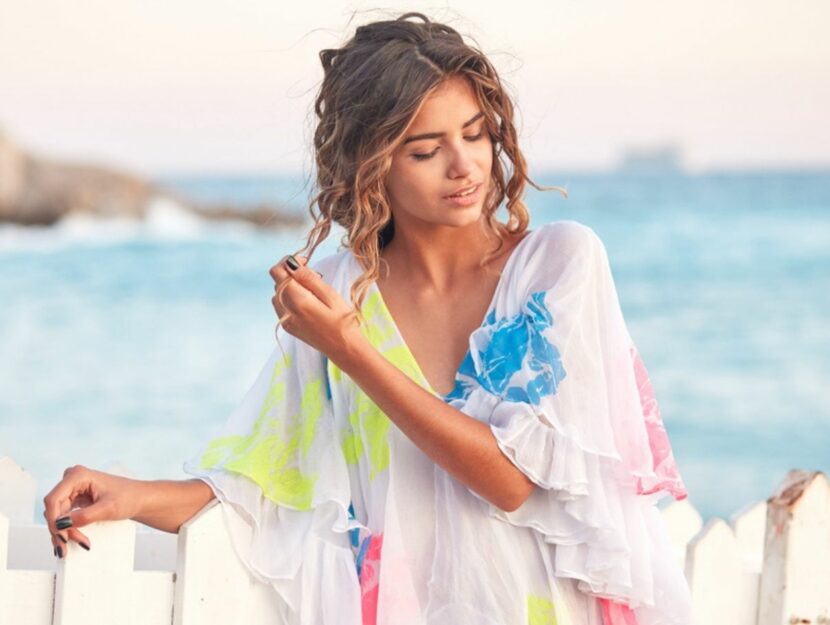 Create soft hairstyles
Very high queues is chignon tight help to make the hair weaker because they pull them and risk breaking them. This doesn't mean that you shouldn't pick your hair (which, let's face it, especially in summer is a relief), but that you should prefer low tails is soft braids.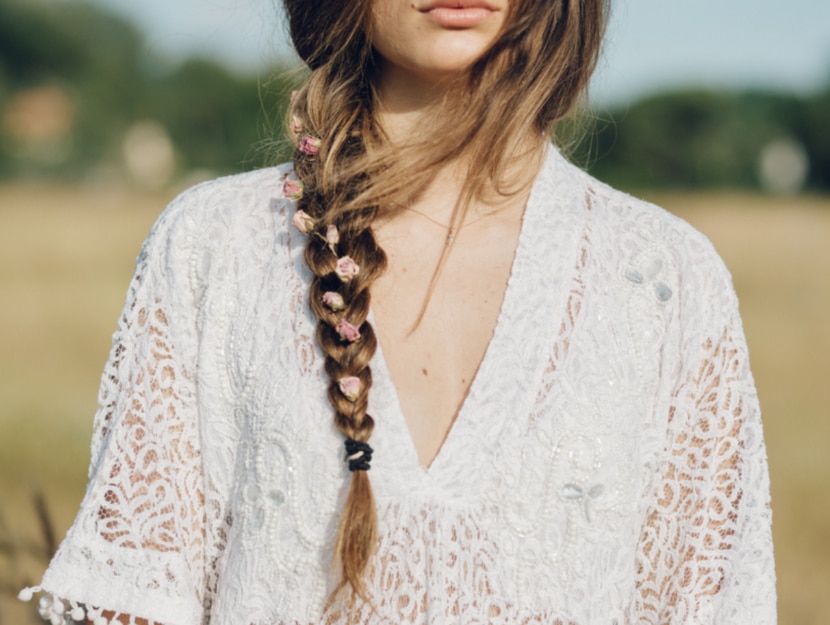 Protect and nourish your hair with masks
Especially during the summer, your hair needs hydration and nourishment after contact with the sun, salt and chlorine. Take a moment for yourself and have a nice one mask. Depending on the type of hair, you can create the most suitable compound to take care of your hair:
For a fat hair you can prepare a natural compress by dissolving two teaspoons of salt in a liter ofboiling water. Let the mixture cool and then apply it to freshly washed hair just before the last rinse.
If you want nourish dry hair through natural substances, make a compress based on lukewarm olive oil. After applying it, let it act for at least half an hour and then wash it off.
You have a dull hair after sun exposure? You can create a simple mask consisting of egg yolk, half a ripe banana, a spoonful of olive oil is a spoonful of liquid honey. Apply it to damp hair, then comb it and let the mixture work for a few minutes before rinsing.