During sun exposure it is not only important to take care of your skin, but also of your hair. Putting in place some small precautions before, during and after the tan allows you to maintain a soft, flowing and hydrated hair. Find out what to do and enjoy the summer season!
The tan dyes the skin and makes it amber and makes us feel healthy, happy and radiant. However, the impact that exposure to the sun causes on our hair should not be underestimated. We often forget, but they too need careful protection when we want to tan, because high temperatures, sun, sand, chlorine and wind can cause dryness and dehydration. Applying a protective spray containing UV filters, just like sunscreen, is a good place to start, as is protecting your mane with the right accessories for a confident, fashion look. But even in the evening, after the day of exposure, it is necessary to implement certain behaviors to keep the hair soft and healthy.
These are small gestures that can really make a difference: let's see what it is!
Take supplements and look after your diet
We are often told that to favor the production of melanin it would be advisable to opt for fruit and vegetables rich in vitamins and beta-carotene such as carrots, oranges, apricots and berries. But maybe you don't know that these foods are also good for the hair during the tanning period and even after!
The famous good practice of drinking at least should not be underestimated two liters of water per day, especially when you are exposed to the sun, because these are times when you need even more to restore the proper hydration of your body.
You can then take it for a period of hair supplements, which perform the function of protecting them from the action of free radicals by counteracting oxidative stress. Get advice on the most suitable from your trusted pharmacy!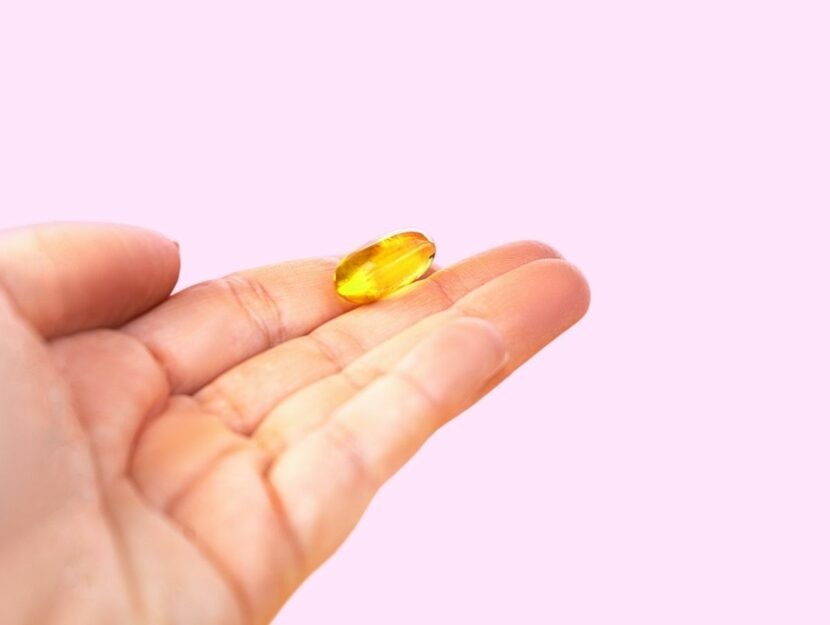 Apply a protective spray to your hair
If you want healthy, nourished hair, you don't have to give up on one spray to protect them from UV rays, but also from salt and chlorine, just like you do when you apply a product to protect the health of your skin.
Solar sprays are available on the market in different formats, both in fluid textures and with an oily formula.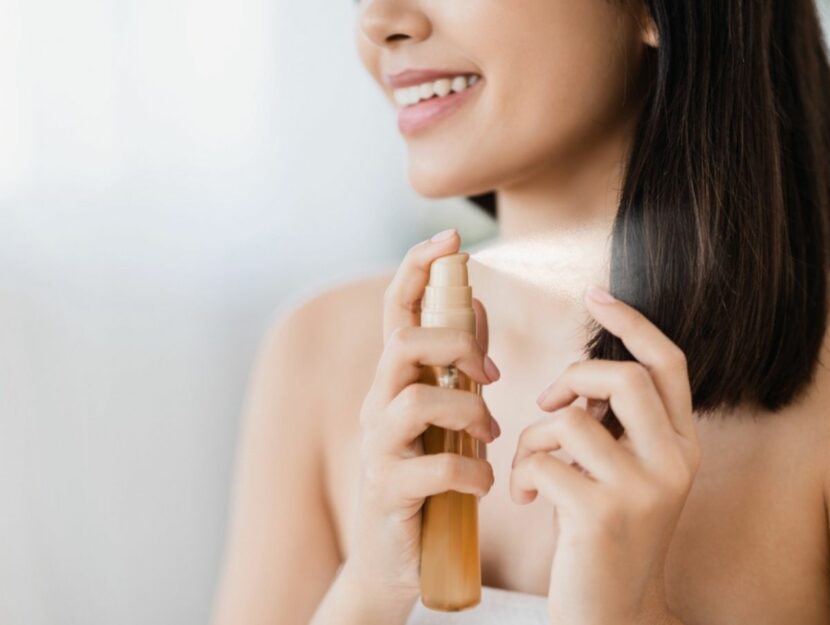 How to choose the most suitable hair spray
The protective hair sprays are all enriched with UV filters that create a sort of sheath that shields the hair from the action of salt, sun and chlorine. This significantly reduces the likelihood that your mane will dry out or discolor.
There are different types depending on the hair type:
If they need to hydration and nutrition, but without getting heavy because they are already big, choose one fluid spray.
If I'm buckets is very frizzy, opt for a product in oily texture.
When to apply protection on your hair
In order for their action to lead to concrete and visible results, it is recommended to apply sprays containing both sunscreen before exposing yourself to the sun, both several times during the exposure… Just like body products! You can also use some of these after shampooing and before drying, for deep softness and hydration.
Wash your hair with fresh water after swimming in the sea or pool
Whether you have spent the day at the beach or in the pool, remember to wash your hair very well once you get home. This simple gesture will allow you to eliminate not only salt, chlorine and sand, but also any traces of sun products. You can use a specific shampoo dedicated to all hair types with delicate and nourishing active ingredients.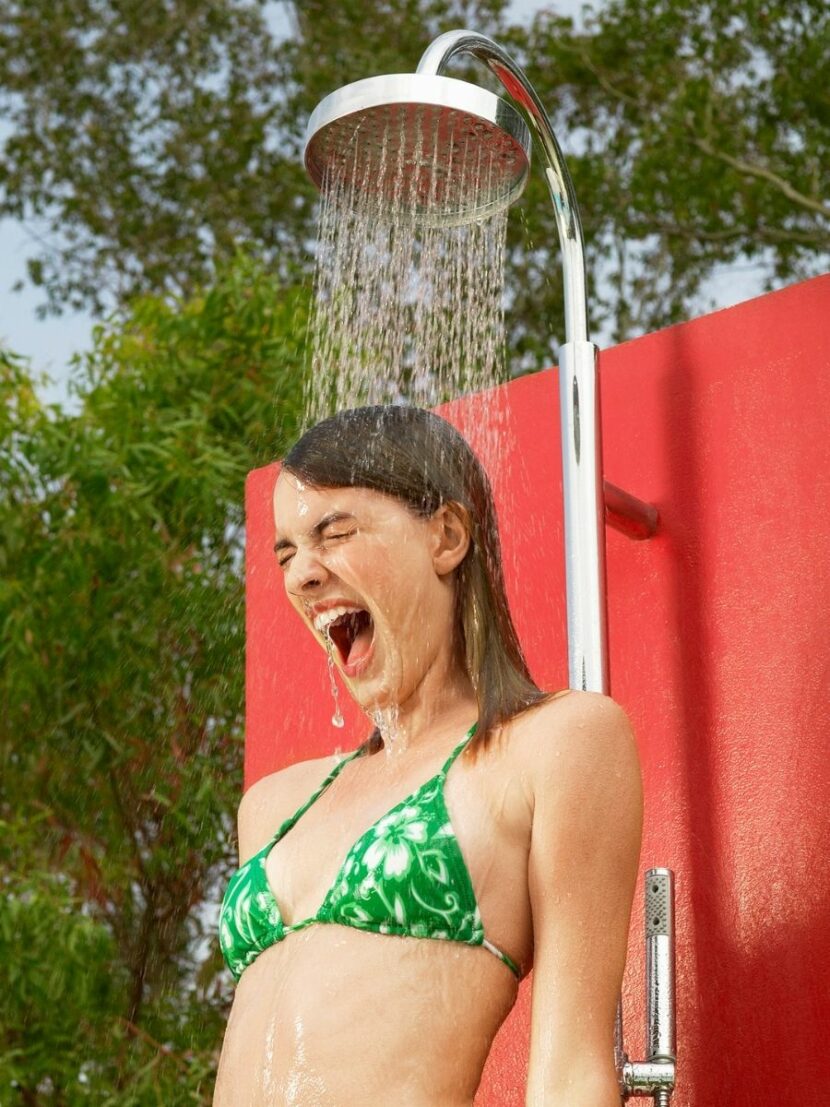 Wear headbands and scarves that protect your hair and give you a trendy look
To protect your hair from sun, sand and wind, you can wear a straw hat or a foulard of cotton. Absolutely banned synthetic fabrics that are not good for your hair at all!
You can combine the accessory with slippers, swimsuit or bag to defend yourself from UV rays with style, preventing your mane from drying out and breaking easily.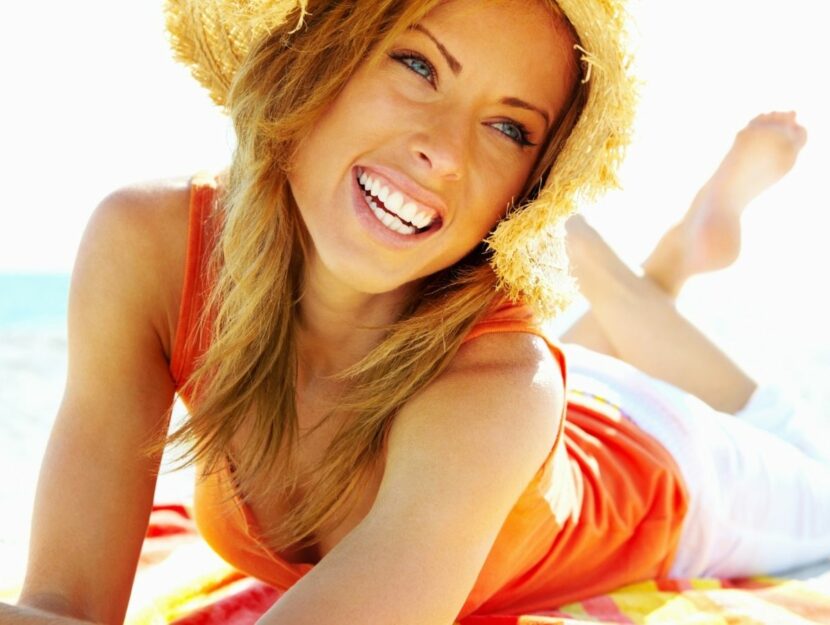 Make nourishing and moisturizing wraps and masks
Even after sun exposure it is necessary to act in a precise and timely manner to ensure that the hair does not break and become weak.
When you are home, about every three or four days, do a nourishing compress or one beautiful mask. In addition to giving you a moment of self-care, perfumes and unique relaxation, it will help you hydrate and make your hair softer and more robust.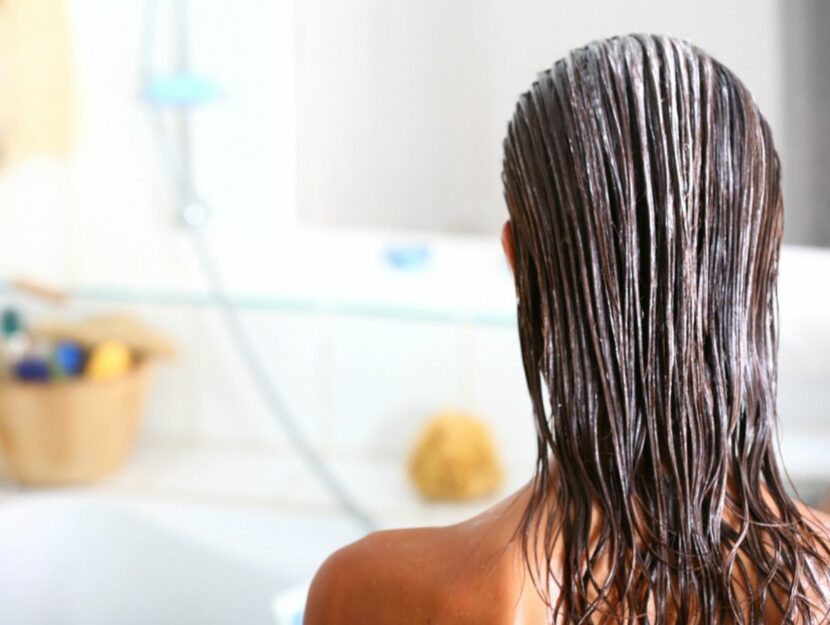 Try to dry your hair naturally, without using styling products
Never as in summer can you leave your hair natural, letting it air dry and maybe making it curl spontaneously. To help create your lioness look, you can follow one of the methods to create waves without using heat.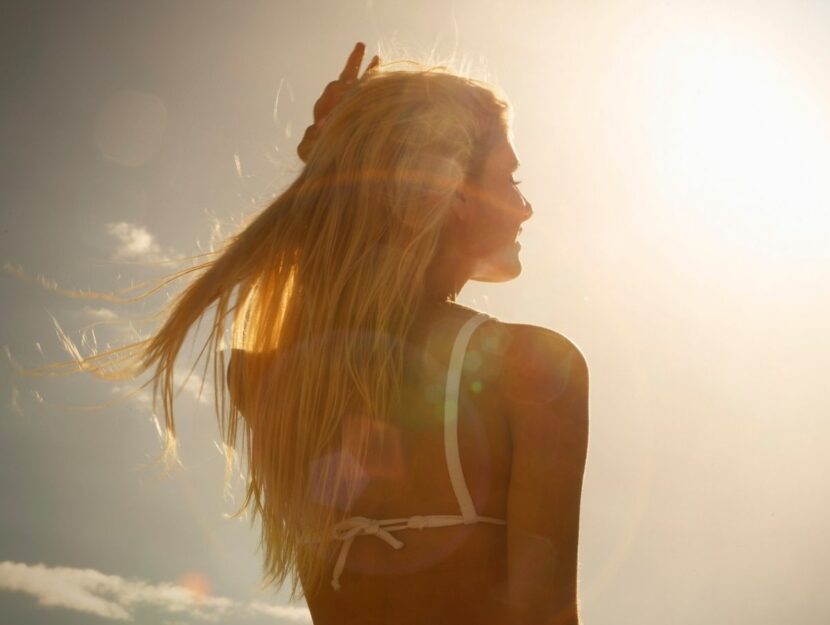 Even for straight hair you can follow procedures that allow you not to use a styler, did you know? We talk about it in this article.
In fact, during sun exposure, the hair is already stressed by high temperatures, so it is better to avoid using the hair dryer and above all the plate and the iron. If you really can't avoid using artificial heat, try setting a low or medium temperature.