Theater actor, voice actor and TV presenter. These are some of the work projects of Pino Insegno, protagonist of the small screen since the 80s.
Who is Pino I teach
Giuseppe Insegno, known simply as Pino Insegno (Rome, 30 August 1959), is an Italian actor and conductor.
He grew up in the Italian capital where he began to approach the world of entertainment by creating "Merry Brigade", an artistic group with which he makes various shows. Later he became famous with the quartet "Award-winning company" with which he creates sitcoms and comic sketches.
In his long career he then took various paths in addition to that of the theater. In fact, it fits into the world of women's football by becoming president of Lazio in 2001 and 2002. Subsequently he also dedicated himself to conducting some music festivals including "O 'Scià" organized by Claudio Baglioni.
Pino I teach and the programs on television
Fundamental throughout his career was the television. In fact, he made his debut in the 1980s in some programs including "Hello, who plays?" and "Hello, is it Rai?" in the first period and subsequently "Who we pull in dance". In the following decade he participated in "E will be famous" and "Ricomincio da due", broadcasts broadcast on Rai 2.
Together with his group he then passed in 1996 to the Mediaset where he participates in "Buona Domenica" and "Campioni di ballo" by Lorella Cuccarini and Amadeus.
True success, however, comes when he participates in the sitcoms "As long as there is a company there is hope" and "Premiata Teleditta". In 2000 he was then chosen to conduct the "Zecchino d'Oro" and subsequently "Schoolmates".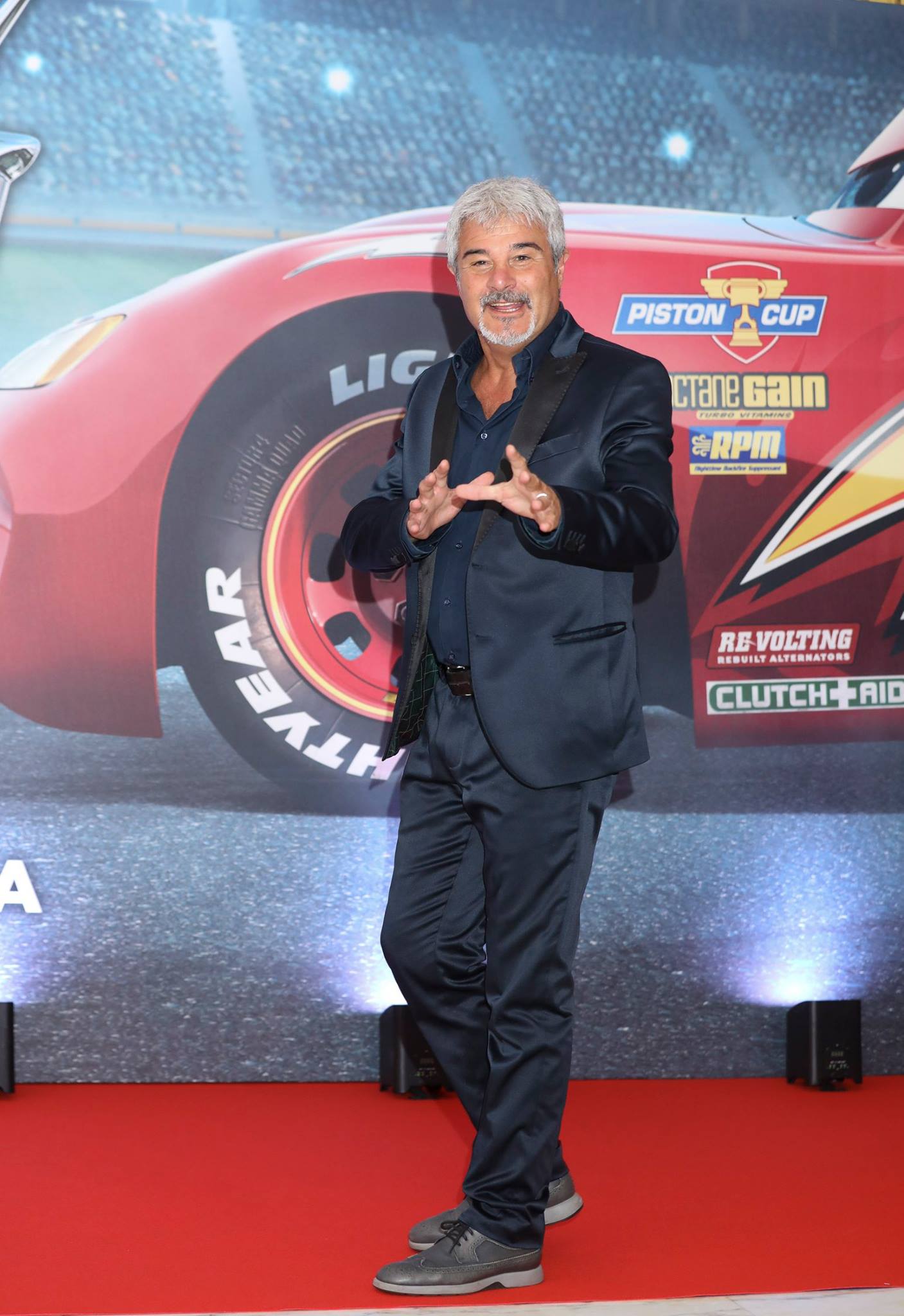 The projects of the new millennium by Pino Insegno
In 2005 he then returned to Mediaset where he presented the successful project again "Premiata Teleditta" together with the others of the quartet. The following year the group broke up and Insegno obtained the management of the well-known Italia 1 prize game "Mercante in Fiera".
He then returned to be part of the Rai group in 2010 with the show "Teach me to dream" and with the summer conduction of "Chain reaction – The winning agreement", previously presented by Pupo. The following year he is present in prime time on Rai 1 with "Everyone tells me!" and continues to conduct "Chain Reaction" leaving the program in the hands of Amadeus only in 2014.