If during the summer you want to protect your hair from sun, salt water, chlorine, wind and sand, you must take care of it carefully and consistently. Your hair deserves the same kind of care that you dedicate to your skin. Find out which products and practices to implement to keep your color bright and flawless!
Protect dyed hair during the summer it is basic, because the sun, UV rays, salt and chlorine, combined with much more frequent washing, cause the color to become dull and faded. In addition, the hair becomes much weaker and brittle, losing elasticity and breaking much more easily. Do not forget, then, that the increase in sweat and sebum tend to dirty the skin much more frequently.
Keeping a vivid color is possible, but you have to work hard to get it right constant care of your hair, starting from washing up to the various treatments. Taking time for yourself and your mane will allow you to preserve its beauty even during the hottest season.
Keep reading this article to find out the tricks for protect colored hair in summer!
Always apply sprays designed to protect dyed hair
Colored hair needs to be protected in an impeccable way during the summer season, because, as mentioned, UV rays, sea water and chlorine risk making the color fade.
There best choice are sprays, very simple and quick to apply, which create a barrier that protects from the action of the sun. These products reduce the damage caused by sun exposure and at the same time allow you to keep the color more vivid and brilliant.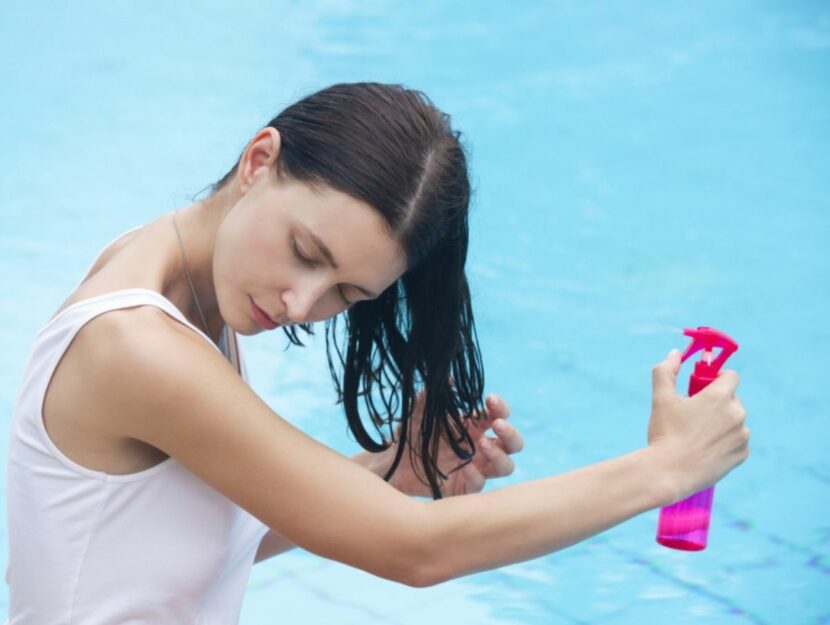 How to choose the best products to protect dyed hair during the summer season
The choice of texture and format must be made taking into consideration the type of hair.
If it's fat, it is better to choose less full-bodied and more liquid alternatives, such as milk or spray products.
If it's dry and it tends to get very dry and dull, best to opt for oils is sun butters. Today there are many alternatives on the market that guarantee hydration and nourishment without greasing.
Remember to apply multiple applications throughout the day, just like you would for sunscreen on your body.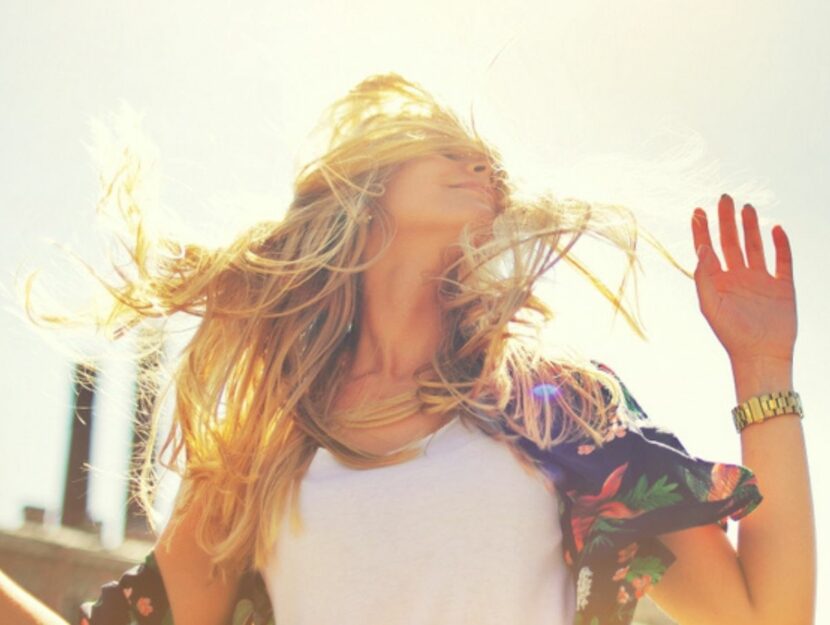 Wear a hat or headband when you're in the sun for a long time
The hair accessories allow you to protect them from the action of sunlight, wind and sand.
Besides, they are a lot stylish and allow you to create a unique look to show off even on the beach, lake or in the mountains. Green light therefore to hats, scarves, bandanas and headbands!
Hats to protect colored hair and be fashionable
Regarding the hats, the choice to protect the hair and be trendy at the same time is vast.
Those of straw, possibly with a wide brim, they represent the best alternative because they protect the head from the sun's rays and also cover the face, especially in the hottest hours.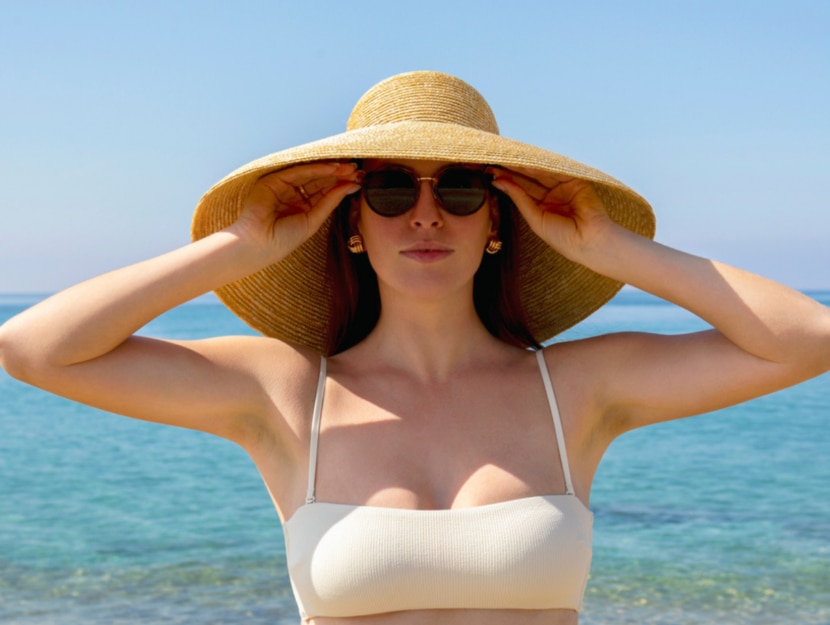 Alternatively you can opt for a hat basketball, much loved by fashion lovers, or for a model as a fisherman which in recent years is increasingly appreciated.
Avoid using hair dryers, straighteners and irons
Do not expose your hair to excessive heat sources, especially in summer, it allows them to keep their color much more vivid and prevent them from fading. Also, it's not at all pleasant to use tools with high temperatures every day, don't you think?
Summer is the perfect opportunity to show off natural and wild waves to scream, you have several ways to make them!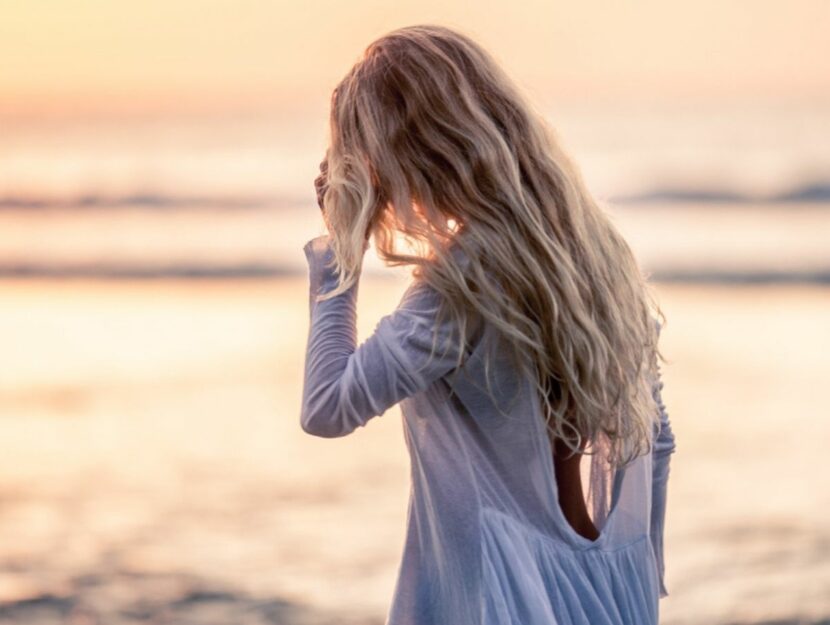 Can't you give up the smooth fold? Opt for rotating brushes!
If you just can't see yourself with beach waves and you want to create a smooth hairstyle to feel more tidy, choose the rotating brushes! Their action is much less invasive, but they still allow to counteract frizz and to obtain a lasting style. For this reason, these tools are a great alternative to plates and irons!
Choose soft and delicate hairstyles
Instagram teaches us that better hairstyles to protect hair in the summer, especially if dyed, are soft is fashionable.
The boxer braids, created in a delicate way, allow you to keep the hair healthy and to feel fresh and avoid annoying sweats. Also the chignon they are beautiful during the summer, both with a disheveled effect and accompanied by a nice scarf.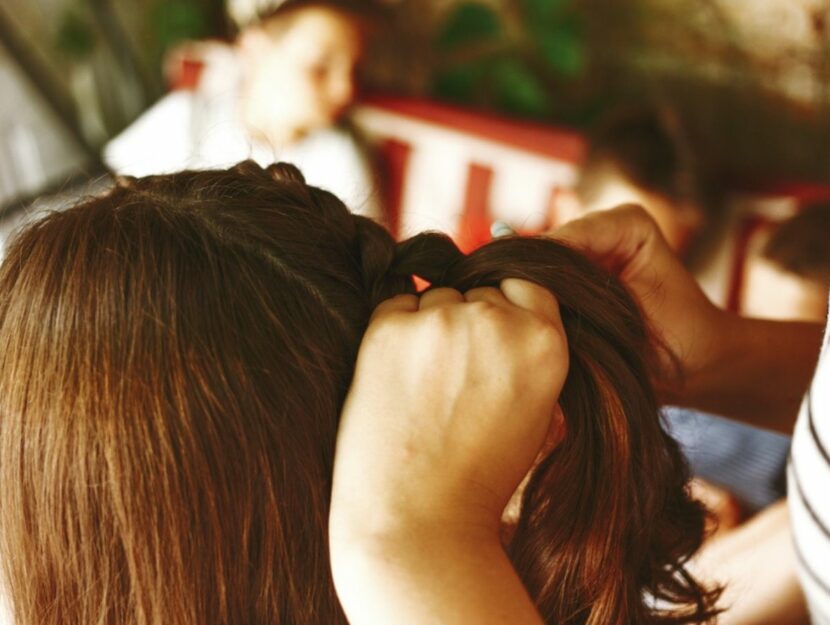 If you want to opt for the classic tail, avoid too tight rubber bands that break the hair. The best choice is represented by scrunchies, available in different colors, fabrics and patterns.
Don't forget to protect colored hair with masks and packs!
Specific masks, nourishing and moisturizing are perfect for taking care of dyed hair during the summer. Even in this case, however, you must choose the right product based on the characteristics of your hair. All the alternatives are usually very rich precisely because they have to heal the mane in depth, limiting the exhausting effects of the sun and other atmospheric agents to a minimum.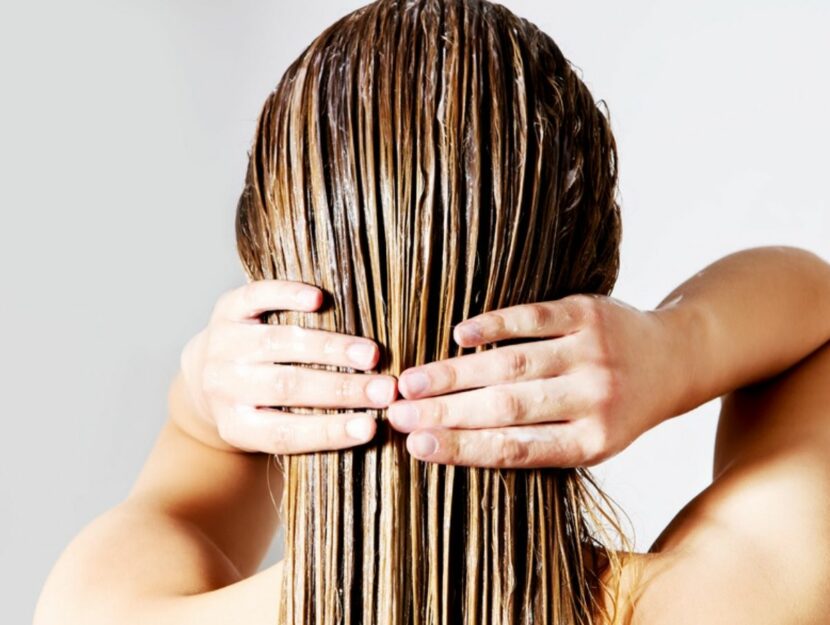 You must then evaluate, however, the most suitable mask based on the color of your hair. The silver versions they are perfect for minimize yellow reflections which often result from sun exposure. If, on the other hand, there are gods pastel tones and maybe you did the discoloration, when you make the mask add some of your color to keep it vivid and bright.