How to keep your blond hair shiny, soft and hydrated even during the summer season? Discover the steps to take to make your hair amazing and sparkling even when exposed to the sun, wind and humidity!
The blond it is one of the hair colors more delicate to keep. It's like a soul mate: when you find the perfect one, you can't do without it anymore and it's irreplaceable. Its main weakness is that it tends to fade easily because, wash after wash, it loses its pigments very quickly. In addition, salt and chlorine put a strain on its brightness and intensity, making them turn yellow, or worse, green.
However, there are small ones precautions to be adopted to prevent your blonde hair from becoming weak, frizzy, dry and dull. Escape with a straw effect!
Apply sunscreen to your hair
UV rays, as we have said many times, are not only dangerous for the skin, but also for your hair and scalp. Fortunately, there are many products on the market protective for hair, which reduce frizz and maintain shine and hydration, especially on blondes that risk discoloring in a very short time. Apply it over the entire length especially when you know you will spend many hours in the sun.
Make a mask once a week
Once or twice a week apply one nourishing and moisturizing mask on your hair: not only will it keep your blonde vivid and gritty, but it will also allow you to have a soft and shiny hair, easy to comb and very fragrant.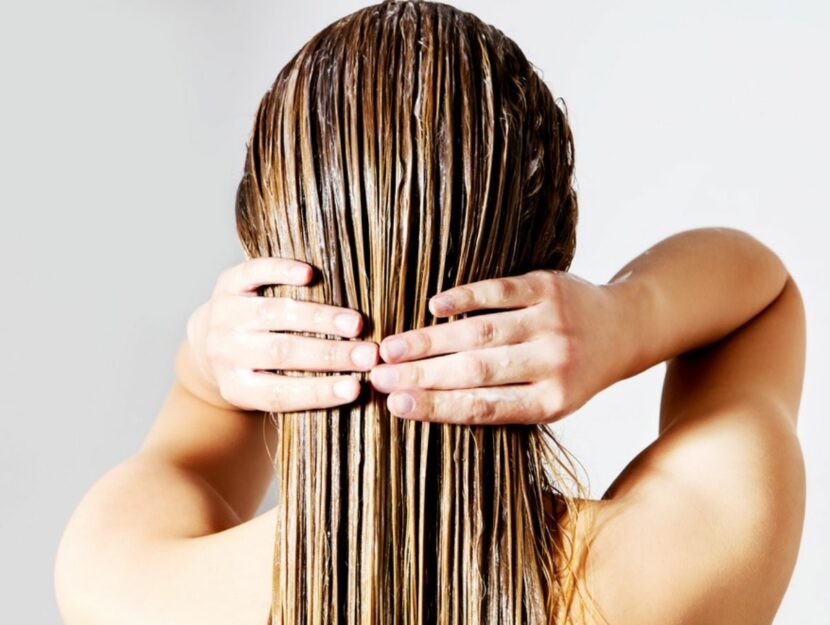 Try the hair gloss products for blondes
Any type of blond hair is subject to discoloration, and it is normal that especially with exposure to the sun it is not as bright and intense as it just came out of the hairdresser. For this reason, you can use a hair gloss, that is a kind of top coat to be applied on your hair that has the power to make your hair more vivid and shiny, restoring the splendor that they risk losing after a while.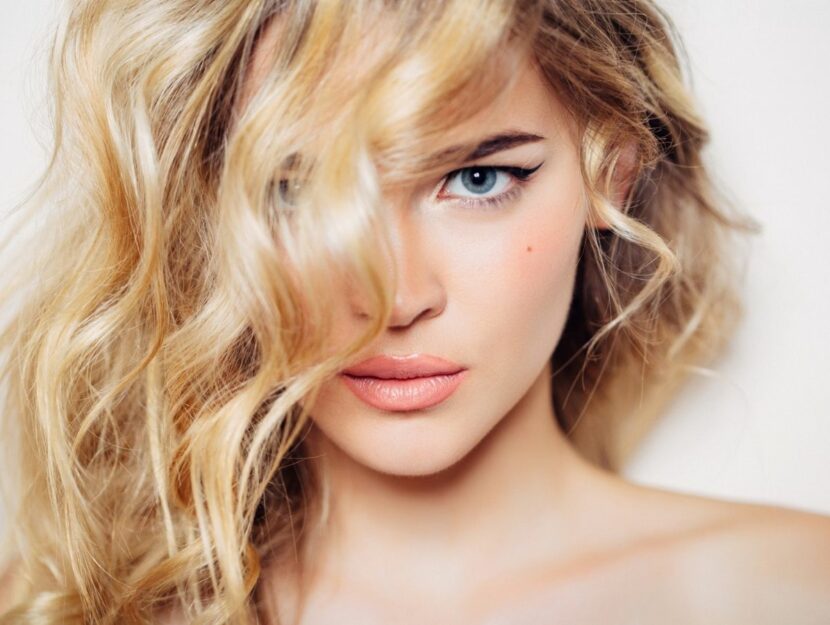 Remember to immediately wash your hair with fresh water before and after the bath
Before and after diving into the sea or swimming pool, it is important to wash your hair with plenty of it fresh water. This is because chlorine is especially dangerous for blondes, because it risks altering its shades and giving you back a look that was not at all the one obtained after dyeing.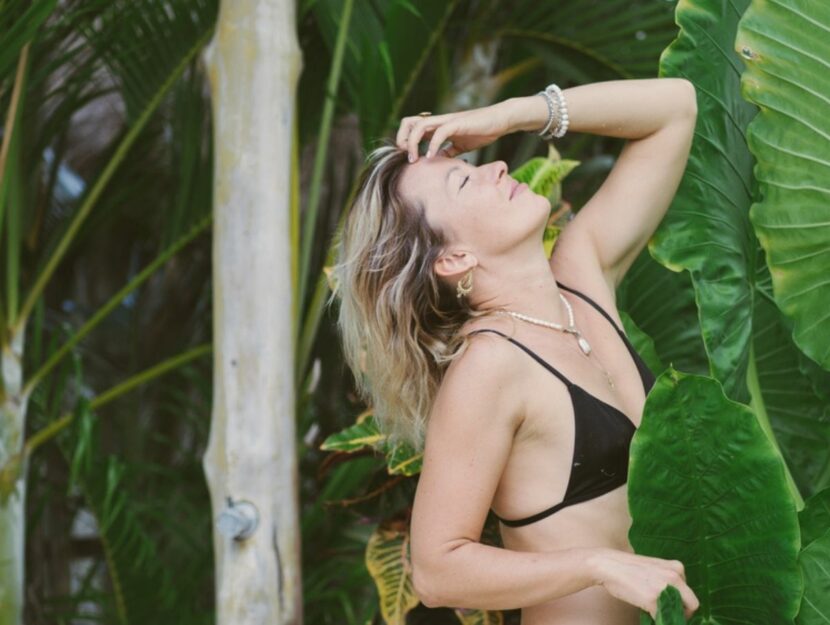 Use an anti-yellow shampoo to protect your blonde
The anti-yellow shampoo it is an absolutely useful product for those with blond or bleached hair. Its function is to eliminate the warm yellow pigments that are often not desired by those who prefer a cold and less intense blond.
Certainly in some cases if the color "discharges" a little is not a problem, on the contrary, it can be positive for those looking for a more natural and delicate effect. However, the yellowish reflection that tends to affect the hair of these shades is certainly not appreciated.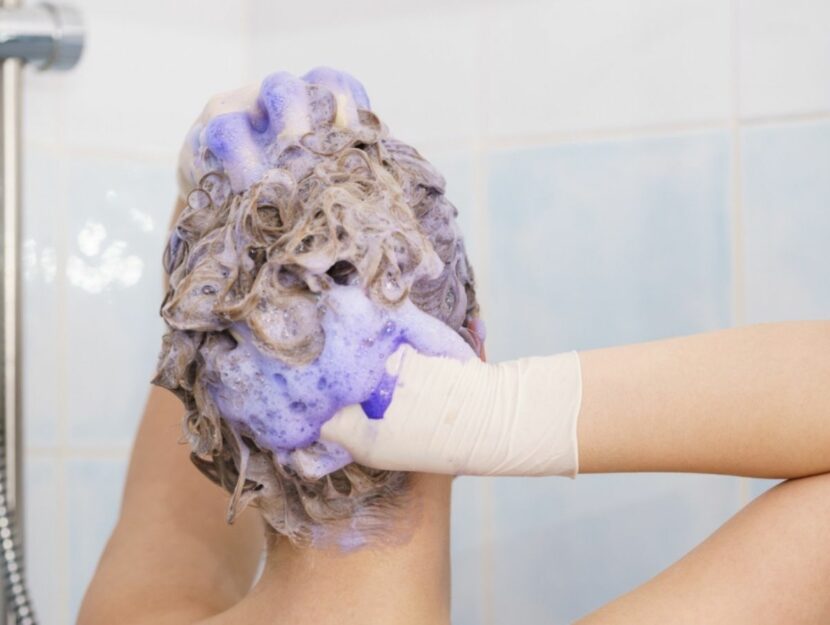 How anti-yellow shampoo works
This shampoo is from deep purple color, known to neutralize yellow, and has the power to eliminate warm yellow, orange or red reflections, which dull the hair.
You can use it safely to wash your hair without limitations, massaging it carefully in circular movements, and then rinse it well to prevent it from dyeing your hands or leaving residues on the skin. We suggest then, after cleansing, to use a good conditioner to make your hair even healthier.
Once dried, not only will your hair be shinier, shinier and more intense, but it will also be visibly soft and untangled.
Whenever possible, try to air dry your hair
The high heat sources they contribute to further weaken the hair, already subjected to the stress of heat and summer atmospheric agents. Blond is one of the colors that tend to lose intensity more easily with high temperatures, so if possible we recommend air-drying your hair. You will always be able to show off some wonderful beach waves, the most beautiful and beloved hairstyle of the summer!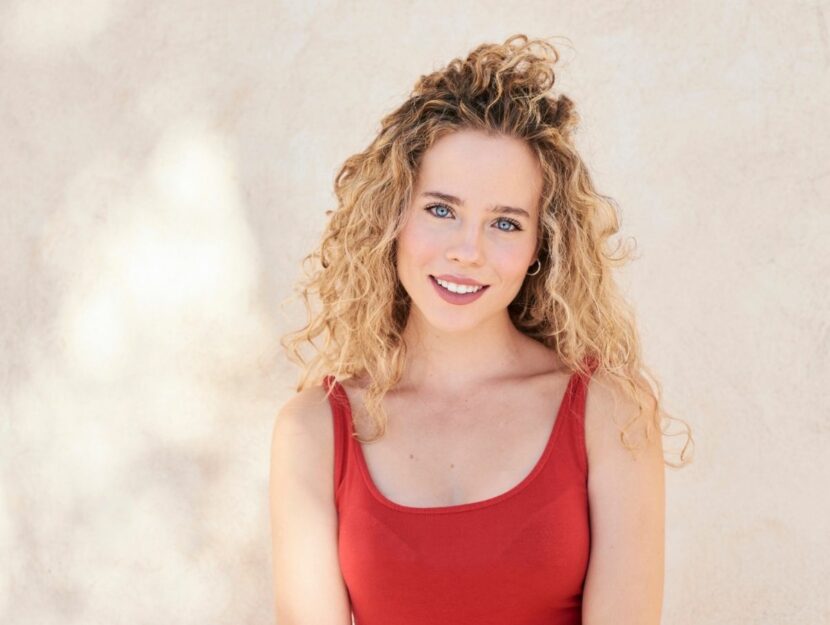 Don't forget the heat protection spray
The thermal protector for hair it is extremely important for hair care, because it has restructuring properties that allow it to strengthen brittle and damaged hair. Spray some product on your mane before blow-drying your hair and going through the straightener or iron. In this way you will also be able to protect your blond, which otherwise risks losing intensity and shine.
Protect your blonde from high temperatures with a few tricks
To avoid wearing out your hair and discoloring your blonde, in addition to using the heat protection spray, there are some advice that we want to provide you:
do not set the plate to a temperature higher than 200 ° C. If you have fine hair, you can also keep it lower, the effect will still be satisfying;
do the plate at most twice a week, even better if only once;
do not exceed 3 passes of the plate for each strand, otherwise you increase the risk of burning them.