Summer, desire for brightness and to show off some screaming blonde hair! Unless they turn yellow. Here, then, are some simple tips to prevent your hair from suffering the classic (and feared) canary effect.
If you too are one of those whose motto is "there is no summer without blond"Then it is important that your color (platinum, ash, gold, etc.) remains the same, magnificent and bright, for as long as possible (and at least for the whole summer season). Avoiding your blond hair from changing into that more or less bright yellow typical of straw or canary plumage. A beautiful shade, of course, but not for the hair.
Often, in fact, due to external agents such as sun, sea water, colors, salt, etc. the blond hair can undergo very little aesthetic variations or that in any case do not correspond to the idea that one had before dyeing or lightening the hair. That's why it's always good to lend some extra attention to your blonde hair, preventing it from turning yellow and always keeping it healthy, bright and beautiful. But how can we achieve all this?
First step: protect your blonde (and hair)
As seen, among the causes that determine a variation of your blond towards more yellow tones, there are those related to external agents, such as the impact of UV rays on the hair, salt, chlorine, etc. Reason why, the first thing to do to keep your color always splendid and the original blond, is necessary protect it in all possible ways.
One among all by applying on the lengths a protective oil or spray, with a high SPF factor, even several times a day. A simple way to keep the hair always hydrated (avoiding the frizz effect) and preserving the correct nuance. But not only.
Green light to the shower
When it comes to protection, in fact, it is also good to remember that a important step for the care of your blond is the shower. Yes, you got it right!
Wash away any traces of salt, sand or chlorine from the hair after every swim in the sea or in the pool it is a gesture and a good beauty habit that, in addition to keeping your hair healthy, will also allow it to preserve the much loved blond without it becoming a yellow more like that of a canary.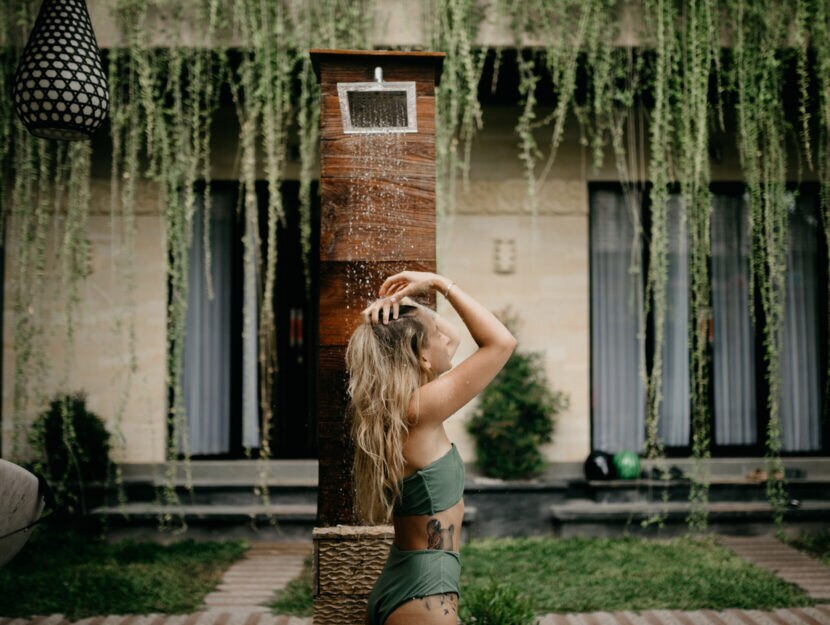 Protect blonde with style
And for those who want protect your blonde hair with an extra touch of style? No problem! If the goal is to shield your hair while preserving its color but giving even more uniqueness to your look, then you shouldn't do without:
style the hair in splendid braids, chignons, space buns, etc .;
wear scarves and bandanas;
opt for hats with a large head, straw, cloth or super colored, effective and beautiful.
One way original and super trendy to take care of your blonde look, protecting it with style.
Choosing the right shampoo for blonde hair
And if on the one hand a nice shower can protect the blond of your hair from possible color variations, on the other with the right products it can be a very valid way to prevent this problem, preserving the chosen color from possible modifications. Like?
By opting for gentle and nourishing shampoos, with specific formulations e purple or blue pigments, anti yellow and specific for blond hair. A product created specifically to eliminate yellow tones from the hair, to be alternated with "normal" shampoos. He is able keep the blond of your hair alive, in a riot of warmth and color! A simple gesture that can guarantee you truly exceptional effects.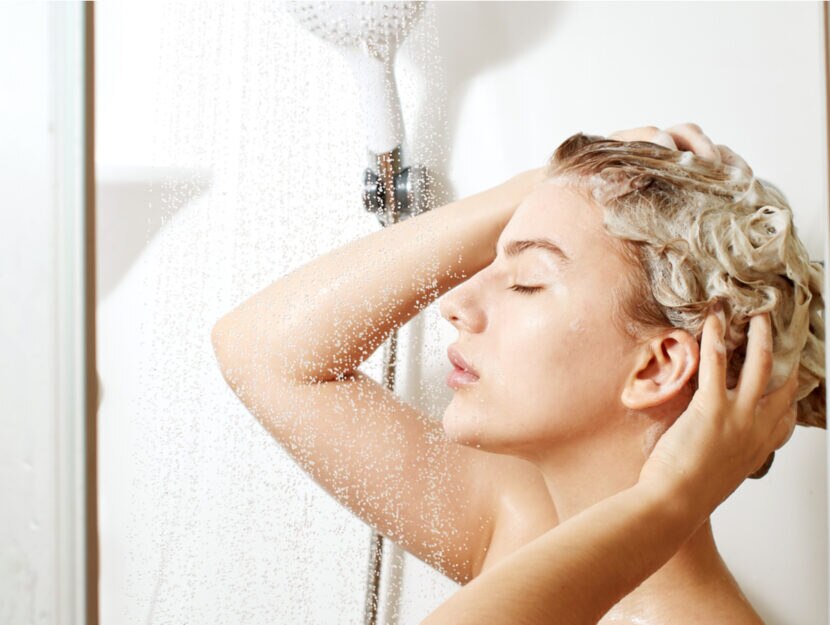 Blond hair? Opt for balms and anti-yellow masks
Not just shampoo. And thank goodness! Among the various allies of your blonde hair, in fact, there are also two very important pieces for one proper hair routine, conditioner and masks. Obviously anti yellow!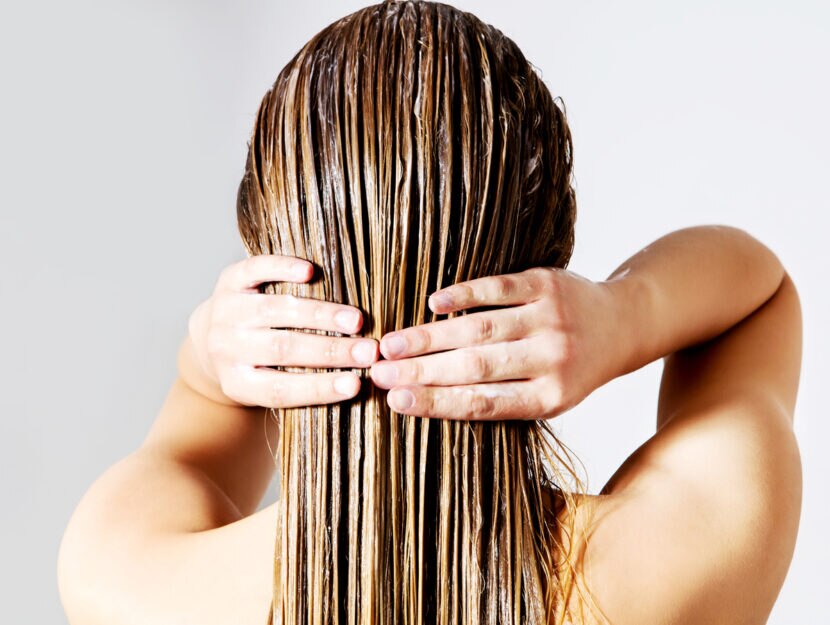 Products designed specifically for revitalize the hair, normalize its color and reduce the yellow effect which can take place on the hair. All this while protecting and nourishing the stem and guaranteeing health and well-being to the entire hair. Just like with shampoos, these products are also composed of purple pigments, which neutralize yellow tones and repair the hair itself. A double action for blonde hair and always at the top.
Natural drying for a perfect blonde
Finally, another way to prevent blonde hair from turning yellow is to pay attention to how it dries them. Heat is known to be no friend of the hair (of any color) and in particular in blond hair it can affect the tone of the same, causing it to lose brightness. For this it is good always opt for natural drying, delicate and that does not attack the hair fibers.
If, however, you cannot or do not want to give up the classic phone, the important thing is never to use it at maximum temperature, always positioning it at at least 20/30 centimeters from the crown. In addition, then, to apply on the hair, before its use, a thermo protective spray. Ideal for shielding blonde hair (and not only) from the heat and the possibility of seeing the nuance you love so much to change under your eyes.
Few tricks to add to your hair routine for an unforgettable hair color. Guaranteeing you flaunt blonde hair like never before, always and with minimal effort.