To choose the right color of the tint at home you have to go into the jungle of numbers, right? We make the task easier for you with a useful guide whether you are a beginner if you have been painting yourself for a lifetime
Fascinating theme that of hair coloring, which however becomes a necessity, especially when you cannot go to the hairdresser. Learning to color your hair on your own is certainly useful in moments of emergency. Therefore, it is better to know those 2-3 things so as not to get the wrong color. Yeah, but which ones?
Let's start from the beginning: the premise is that when it comes to home dyes, that is, those that are sold at supermarket, in Pharmacy or perfumery, 90% percent of the time means permanent colors (such as the products that we offer below), that is, with a very long duration, which they do not drain after a few washes and which, therefore, alter the color of the hair, even if very little or in the cases of tone-on-tone. For this reason, it is good to be sure about the color to buy. And we get to the fundamental point.
How do you choose the color of the do-it-yourself dye?
The advice is to "not fossilize" on the model's hair color on the box, hoping that yours is identical! If you read carefully, you will find somewhere the warning that the image is an example of the result and not an absolute guarantee.
What to do then? Contact the hair color scale, that is a numbering system valid all over the world and for all brands of hair color, at home as at the hairdresser. It starts from 1 and arrives at 10, in particular as follows:
1 = Black
2 = Bruno
3 = Dark brown
4 = Medium brown
5 = Light brown
6 = Dark blond
7 = Medium blond
8 = Light blond
9 = Very light blond
10 = Platinum
Have we confused your ideas? Ask your hairdresser which tone he applies to you: a reliable professional says it, his trust and seriousness are at stake!
Hair color scale: decimal numbers
Yet, to choose your own nuance, the "simplified" color scale – like the one shown above – may not be enough. You may have noticed that in some products there is a decimal after the first number, right? Example 4.3 or 5.5, and so on, even numbering. Well, what does that mean?
In a tincture, the second number after the first indicates the reflection which will be obtained after coloring, that is ash, golden, copper or red, but let's go in order.
The numbers of the tint reflection
By reflections we mean the main shade towards which a certain point turns hair color, just when a chestnut, for example, is said to be auburn or golden. Knowing which type of reflection the decimal number of the product corresponds to helps to avoid errors in coloring.
As with actual hair colors, their highlights also respond to one international numbering. In home dyes, the main codes used are these (in professional products, however, the question is a little more complex):
0 = Natural
1 = Ash
3 = Golden
4 = Copper
5 = Mahogany
6 = Red
A practical example? Dye No. 3.5 corresponds to dark brown (= 3) with mahogany reflection (= 5). Yes, we know, it seems that we are giving the numbers, but in the meantime you get an idea of ​​the rich world of haircare.
If you are undecided, always opt for the whole number, that is the single one, without decimal, such as 5, 4, 3, which you can often find followed by a comma and a zero. These numbers, in the hair color scale, always indicate the color as it is natural without a strong reflection. Don't worry, you can't go wrong!
Do you want to experiment with reflections? Remember that sui light browns, the golden reflections can turn orange, while the dark ones can appear i reddish reflections. For blondes, the yellow-orange risk, with warm reflections, is always there. If you are looking for a cool color, always opt for a reflection ash, which is in fact able to turn off all hot reflections. Better to look at yourself well in the mirror, helping you for example with the theories on armocromia.
Cover the regrowth or the whole hair?
It is a dilemma that arises especially if you are at your very first dye, or if you want to radically change color.
If you are already dyed, the advice of hairdressers is always to apply the color only on the regrowth and to mix it on the lengths only in the last 10 minutes of laying (each brand has its own times). And this is also valid if you wear a bob or short hair.
The reason? If you exceed with the close tinctures all over the head, after a few months you will find yourself with very pigmented hair, that is dull, not very bright and above all darker than you remembered having them! The hair does not need all this dye, an event that in the jargon is called "hyper-pigmentation". However, every 3-4 months you can apply the color all over your hair without fear, so you will refresh it.
If you are natural instead, that is never colored, green light to the application of the color on the lengths, but know the fundamental rule of hairdressers: "color-does-not-lighten-color". In practice, this means that if you are brunette and want to go blonde, don't hope to become one by buying yourself a light dye, as you will have to go through the discoloration, which is best done in the salon.
Who are the products for blondes for then? For those who are already bleached and want to regain white, gray or light brown lengths or regrowth. For all the others there are many colors to try.
DIY coloring dyes
The hair dyes of the latest generation are very easy to use. Inside the packages you will find everything you need: gloves, color detector, coloring cream and in some cases post-coloring shampoo and mask. A little tip: in general, the tone of home colorings tends to be darker than it is in nature, better to know to avoid finding yourself brunette when you only wanted a medium brown.
And remember: if you ever make a mistake, there is a remedy for everything. Even to an experimentation disaster …!
Read also: How to fix a tint wrong
Color HerbalGarnier it is a 100% vegetable coloring.
It is formulated with 3 powders (Dried and chopped henna, Indigo and Cassia), mixed in different quantities for each shade. These 3 powders must then be mixed with a solution (included in the package) based on essential oils and coconut oil, in order to obtain a creamy mixture. The long-lasting color with a tone-on-tone effect for natural and luminous reflections. Available in 10 colors (2 shades of blond, 1 of copper and 7 of brown). In large distribution.
Ideal if you have less than 50% white hair.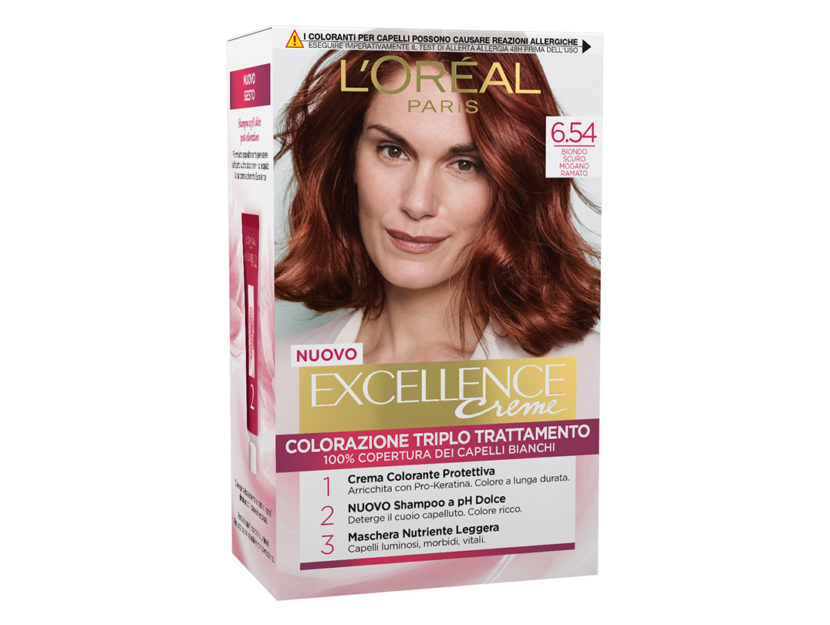 The historic home dye of L'Oréal Paris, Excellance Crème is enriched with two products (included in the package), namely the mild pH post-coloring shampoo and the light nourishing mask enriched with ceramide.
The protective coloring cream contains Pro-Keratin, a substance that protects the hair while coloring. It covers 100% of white hair. In perfumery and large retailers.
Ideal if you are looking for an assortment of colors from a do-it-yourself dye: Excellance Crème offers as many as 29!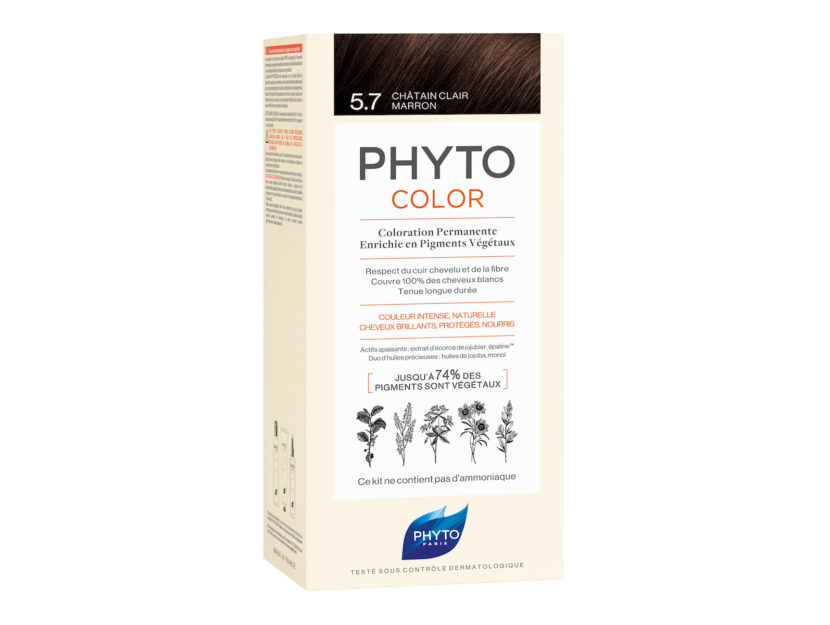 Phyto Color is a permanent color based on vegetable pigments. It does not contain ammonia, PPD (p-toluenediamine derivative) or resorcinol. It covers 100% of white hair regardless of the shade chosen and gives the hair an incredibly natural color. Available in 24 colors, in the pharmacy.
Ideal if you are looking for a natural color in which the color blends with the hair, giving natural and luminous shades and reflections.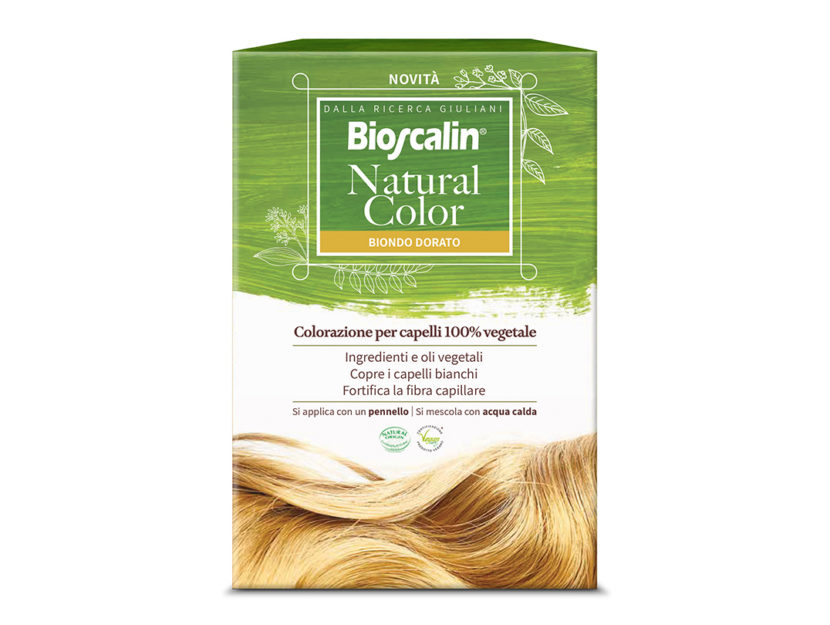 Bioscalin Natural Color is the new range of 100% vegetable hair dyes: it ensures total coverage of white hair and a tone-on-tone color rich in reflections and lasting. Free of chemical dyes, ammonia and oxidants, the formula contains cruelty free Sericin, a protein extracted from silk, which thanks to its high affinity with keratin, smoothes the hair, protects its structure and preserves the right degree of hydration.
Available in 6 colors.
Ideal if you are looking for a tone-on-tone color that covers gray hair without upsetting your base color.
Multi-life color of Keramine H. is a permanent color rich in a multivitamin complex based on vitamin A and vitamin C, to give shine to the treated hair. The natural emollient extracts of Chamomile and Yarrow make the hair soft. Available in 30 shades, in perfumery and in home care shops.
Ideal if from a home coloring you are also looking for a restructuring treatment.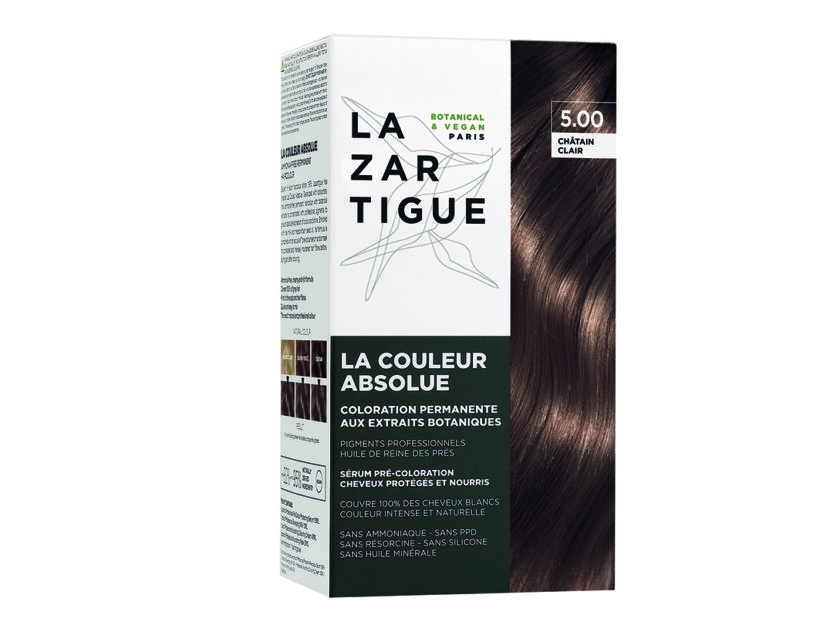 Lazartigue is a new hair care brand that arrived from France in early 2020. In the range there is a permanent color without ammonia and formulated with botanical extracts, such as rice milk and linseed oil, all substances that they nourish the hair while coloring it. There Couleur Absolue is on sale in pharmacies, available in 9 shades.
Ideal if you need a nourishing, as well as long-lasting, coloring cream.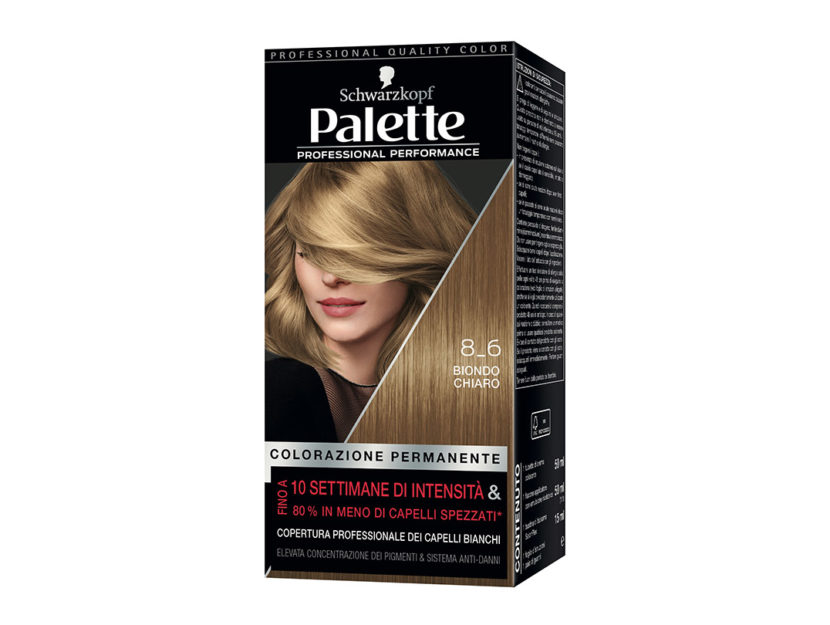 Classic Palette from Schwarzkopf it is enriched with Keratin integrated in the Salonplex technology for a 360 ° protection of the hair. The result? The quality of the hair is visibly improved and there is up to 80% less broken hair. Available in 22 shades, in large retailers.
Ideal if you are looking for an intense color for at least 10 weeks.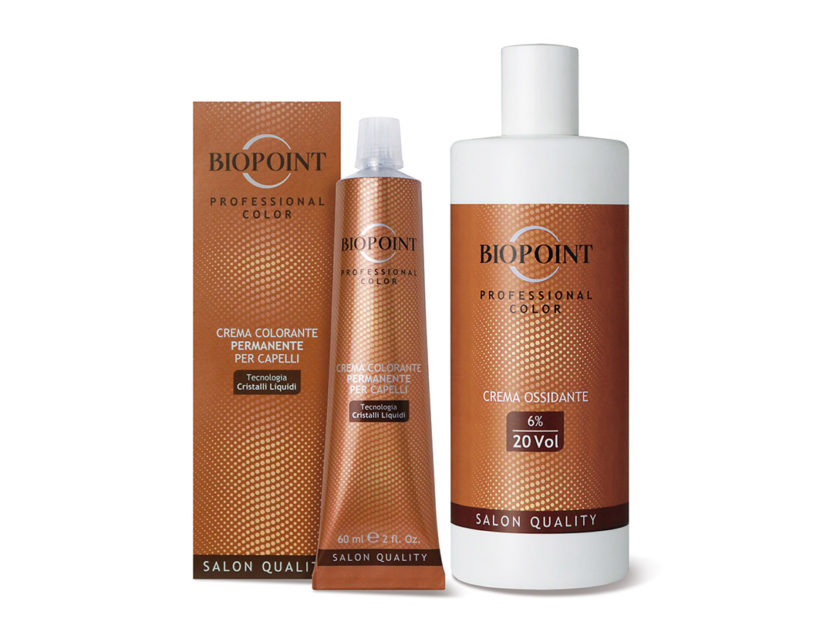 The coloring Professional Color Biopoint it is enriched with Linseed Liquid Crystal Technology to ensure extreme brilliance. The liquid crystals make the color more similar to the structure of the hair, improve fixing and guarantee the maximum result on the final appearance of the hair. Available in 20 colors, in perfumery.
Ideal if you are looking for a coloring treatment and at the same time "make-up" for your hair.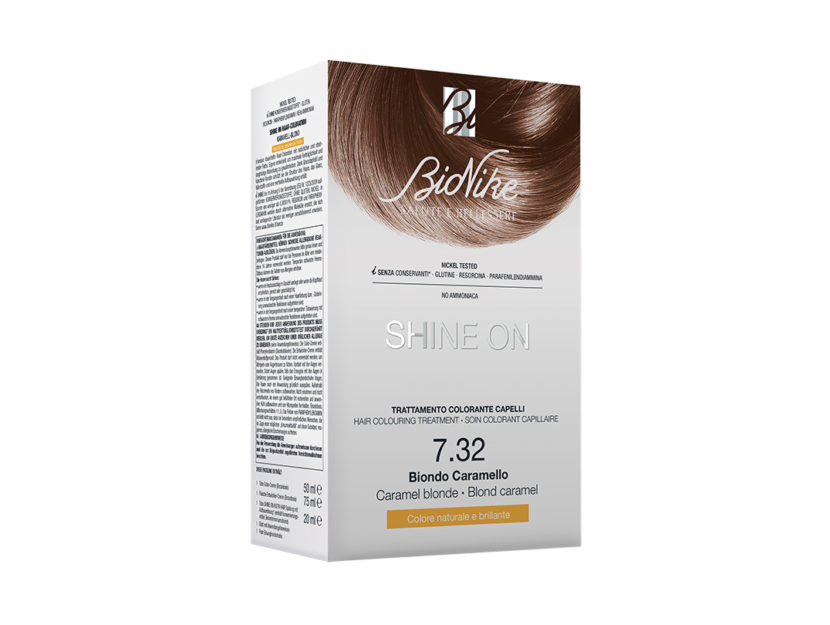 Shine on by Bionike is a coloring cream with high tolerability, thanks to the presence of phytosterols and vegetable proteins that respect hair and scalp. Free of ammonia, resorcinol, paraphenylenediamine, preservatives and gluten. Furthermore, it is tested to minimize the presence of nickel. Available in 20 shades, it is on sale in pharmacies.
Ideal if you are looking for a permanent color that works in a short time.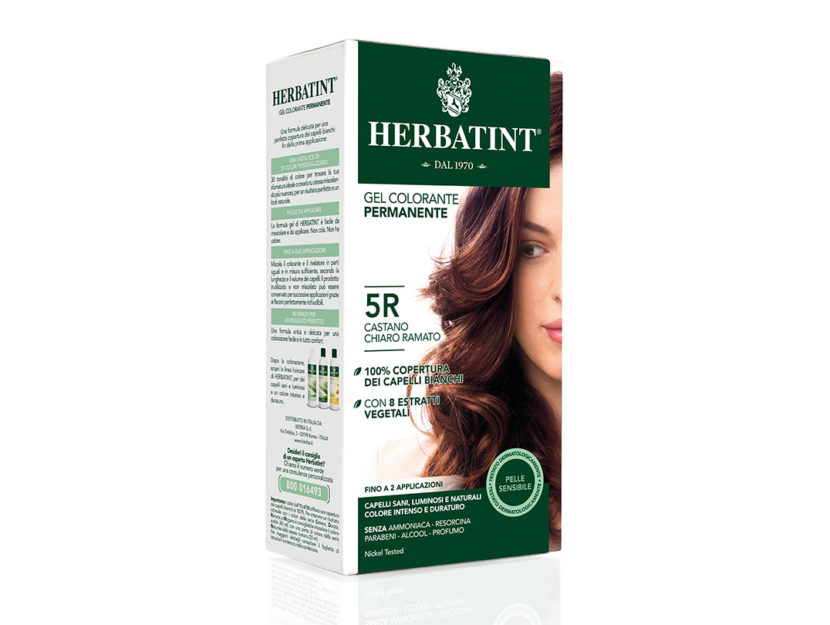 The coloring Herbatint has a perfectly resealable bottle which can therefore be used for multiple applications. You can only use the amount needed to cover the regrowth and keep the rest for later staining. Available in 20 tones in pharmacies, parapharmacies and herbalists.
Ideal if you are looking for a product to use little by little.