If you have already planned the next (and perhaps first) weekend of sun, sea and relaxation, now is the time to review the best sunscreens for hair
Add a sunscreen for hair in your beauty case dedicated to the hottest months and days dedicated to sun, relaxation and a few dips in the sea or in the pool is a wise and accurate choice for your hair (as well as for your skin).
Just like skin, hair also needs a product that can protect them from UVA and UVB rays of the sun, chlorine, salt and more. Precisely for this reason we have selected the 10 best hair sunscreens to try for summer 2021 and to add to your SPF collection.
What is a hair sunscreen and how to use it
They are in spray, in oil or in milk, before understanding what the must haves are, it is good to think about what a sunscreen for hair is and why to use it.
Just like skin protection, these filters are true SPFs protect skin and hair from the damage that the sun's rays can cause. Like sunburn, which can happen if you don't protect your head with an ad hoc product or a hat. Or the hair may turn out dry, dull and worn out due to excessive exposure to UVA and UVB rays.
Although there are different formulations the application remains the same for all filters that go vaporize before exposing yourself to the sun and then several times during the day, especially after baths or showers. A uniform application both on the roots and on the lengths in order to guarantee total protection for all hair and the head in general.
THERMAL AQVACEREMONY – Thermal sun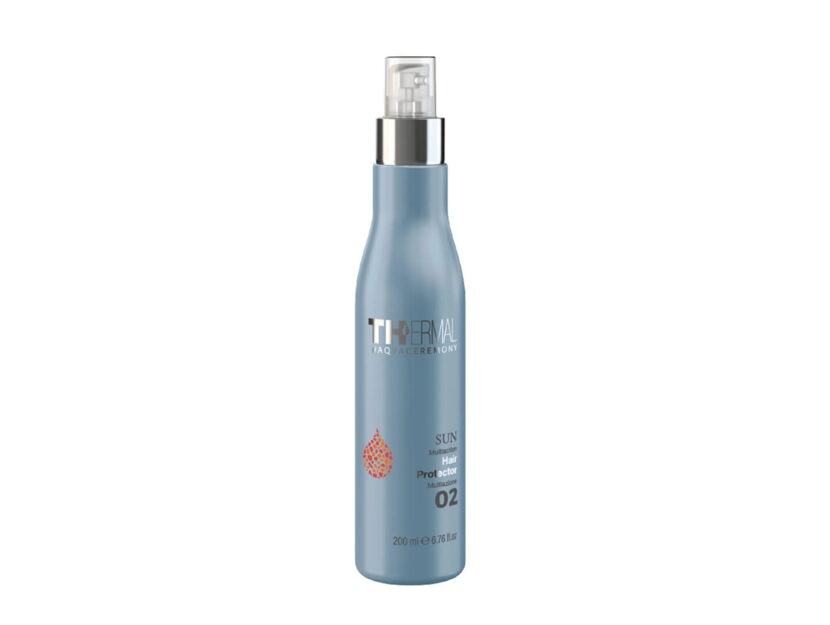 A single spray with dual action: protective and detangling. Thanks to Argan, Macadamia and Moringa Oil for disciplined, shiny and soft hair. To spray on dry or damp hair before and during sun exposure and after the classic shampoo to discipline the hair. A spa treatment that wraps the hair with a shining and water-resistant film, protecting it from drying out and color fading.
milk_shake, Sun & More – Pleasure oil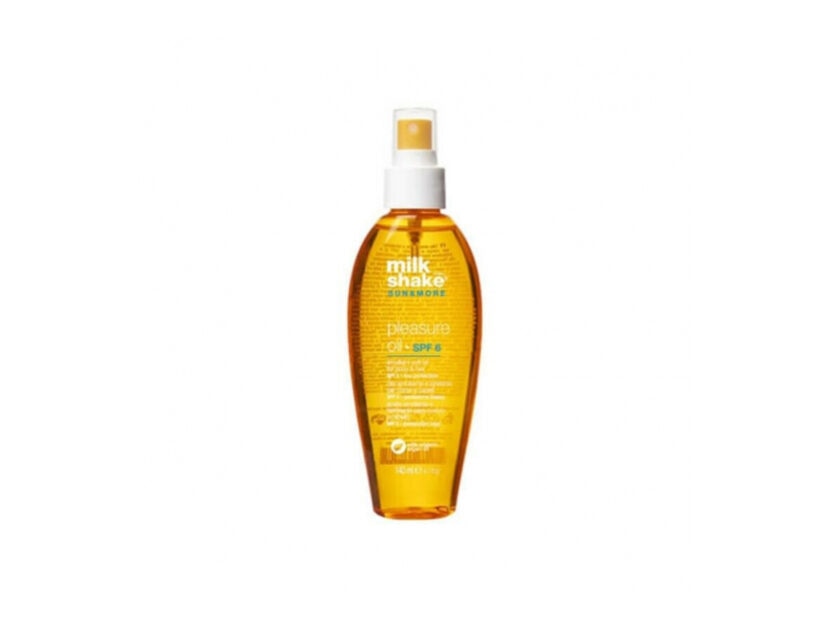 A dry oil with a silky texture which combines broad spectrum UVB / UVA protection with the nourishing and emollient action of vegetable oils, perfect for both skin and hair. Argan oil, hibiscus oil, passion fruit oil and sunscreens with SPF6 are the main ingredients of the peeling oil by milk_shake. To be applied to the hair at least 20 minutes before exposure to sunlight, to be repeated during the day and after baths and showers
Mediterranea – Sun Protective hair spray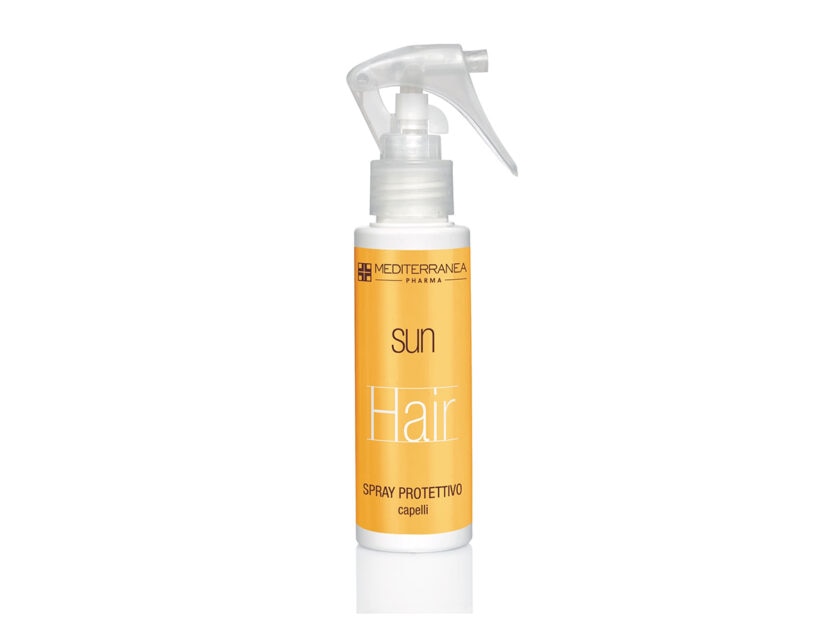 A sun spray that protects the hair during and after exposure, thanks to the precious ingredients oolive oil, organic extract of sweet and bitter orange, organic blueberry extract and hydrolyzed wheat protein and silk act on the hair shaft. The Mediterranea Sun Protective Hair Spray will create a real barrier from external agents that can dry them out. The plus? Its light texture, which smells of floral, aromatic and marine notes.
Evy Technology – UV / Heat Hair Mousse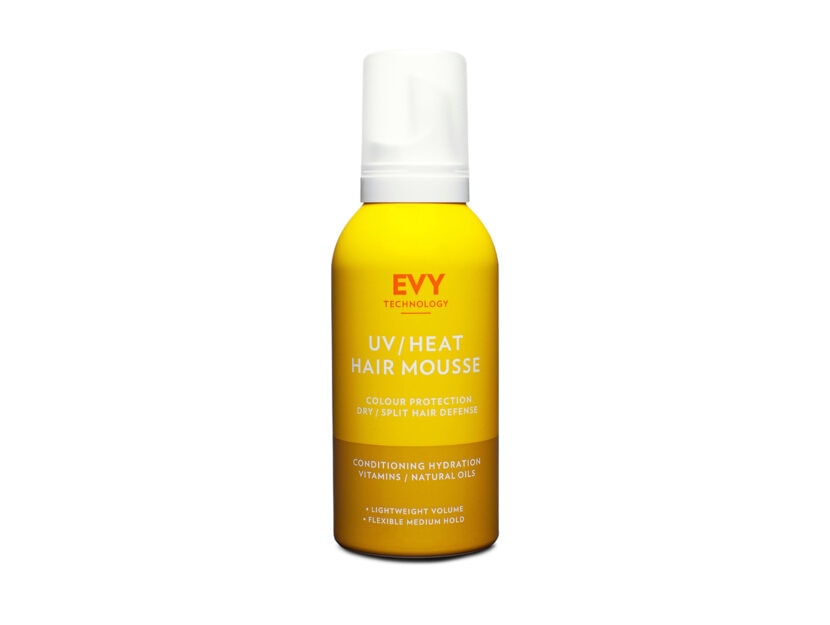 A product different from the others starting from the texture which, in this case, is in mousse. Perfect to use both as styling mousse that in defense from UV rays and as a thermal protector. Evy Technology's UV / Heat Hair Mousse will protect hair from dehydration and sunlight and thanks to vitamin B3 / 5/6, vitamin E and C to natural and moisturizing oils, the color will remain intense and shiny.
NUXE Sun – Protective milk oil for hair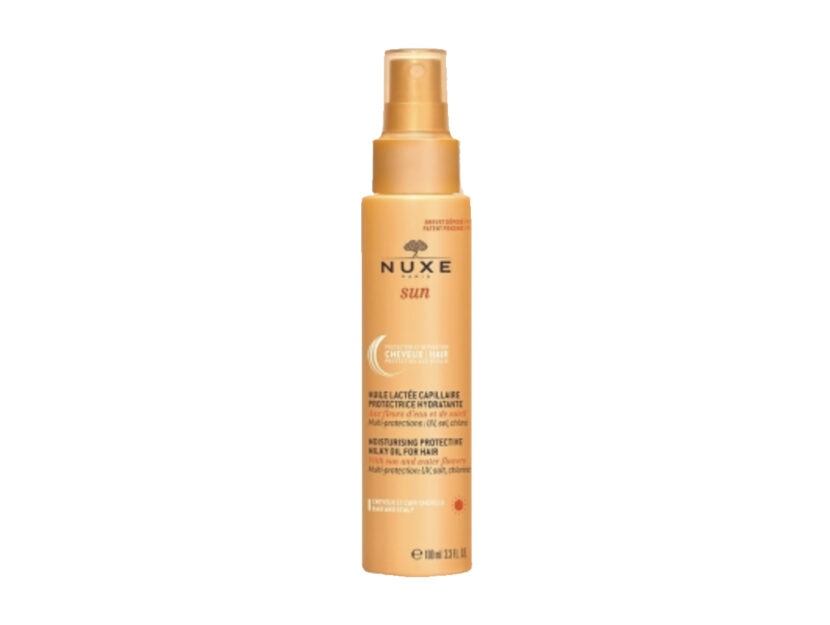 A true symbol of summer thanks to the aroma of sweet orange, tiare flowers and coconut for a mix that symbolizes summer. NUXE Sun protective milk oil for hair it is perfect for those who love non-oily products and are looking for a formula similar to a sun milk but with a high protective power. To be sprayed before and during exposure for beautiful and shiny hair.
Aveda – Sun care protective hair veil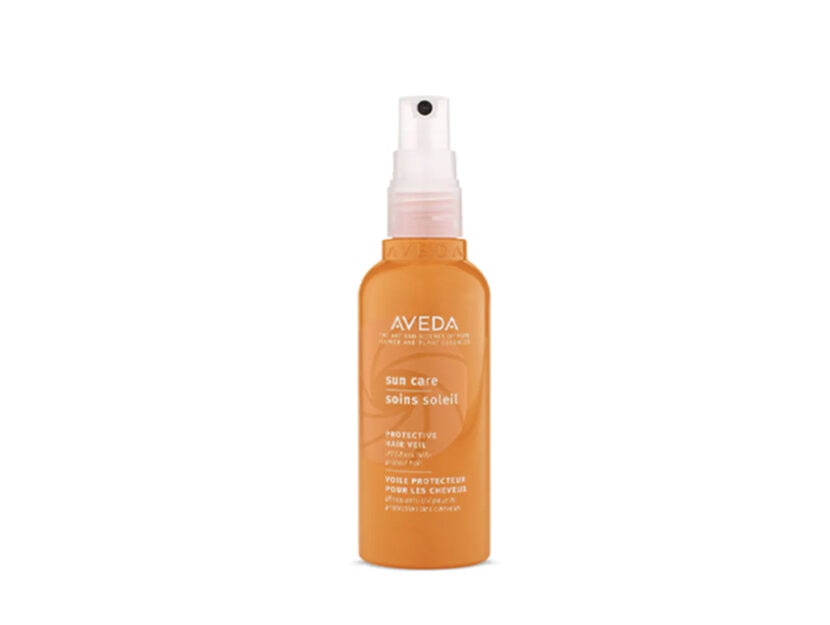 When it comes to sunsprays it is good to pay attention to the fact that they are light and thin. This, in fact, will allow you to have a pleasant sensation when applied and will not create discomfort as the hours go by. The sun care protective hair veil from Aveda, just as the name implies creates a very thin barrier of an antioxidant blend of green tea extract, certified organic sunflower oil and vitamin E. A crazy mix, along with shea, coconut and palm oil, for maximum protection against UV rays. The refreshing aroma composed of essences of neroli, ylang ylang and wild cistus is also excellent.
L'Erbolario – Sun Veil for Hair SPF 10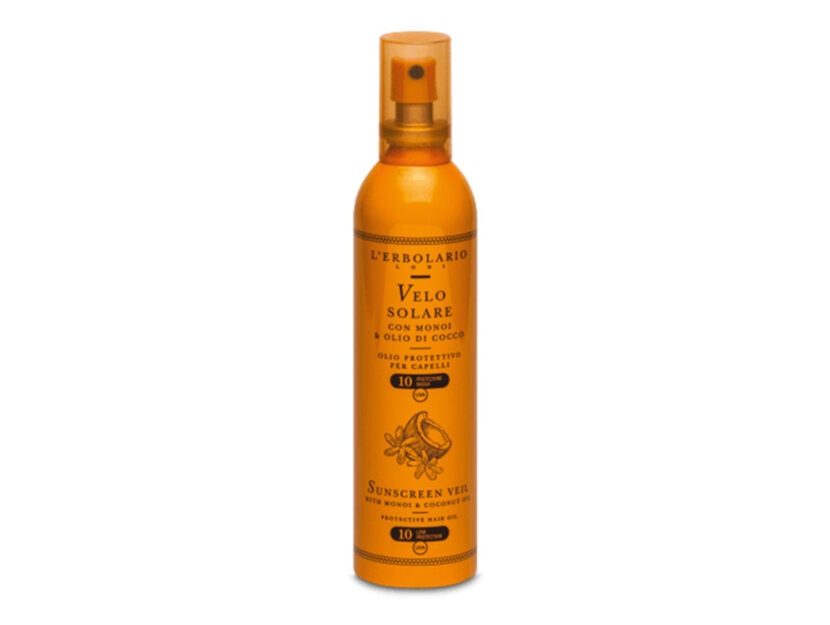 One vaporization of this hair oil is enough The herbarium to dive into the sea thanks to the scent of Monoi & Coconut Oil. A shield against wind, sun and salt that will protect your hair all day. To be applied before exposure and to be distributed on the hair with a wide-toothed comb or a brush. Irresistible.
Klorane – Ylang-Ylang Protective Oil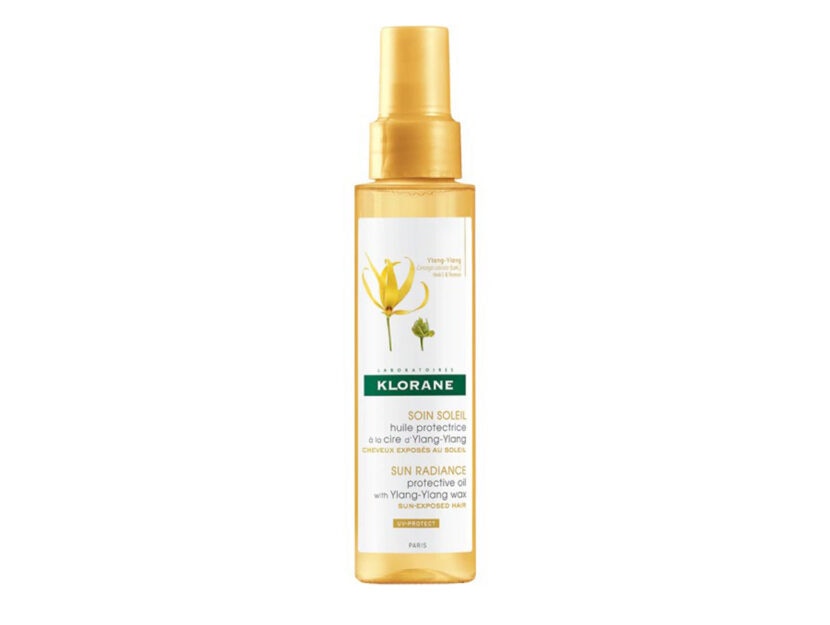 A true must have for the summer season: an oil enriched with sun filters that protects the hair fiber on several aspects not only from the sun, but also from chlorine, salt and sand. Perfect for all types of hair, from colored to natural through those enriched by lightening. An oil that deeply nourishes, giving softness, elasticity and shine.
Phyto Phytoplage – Protective sun spray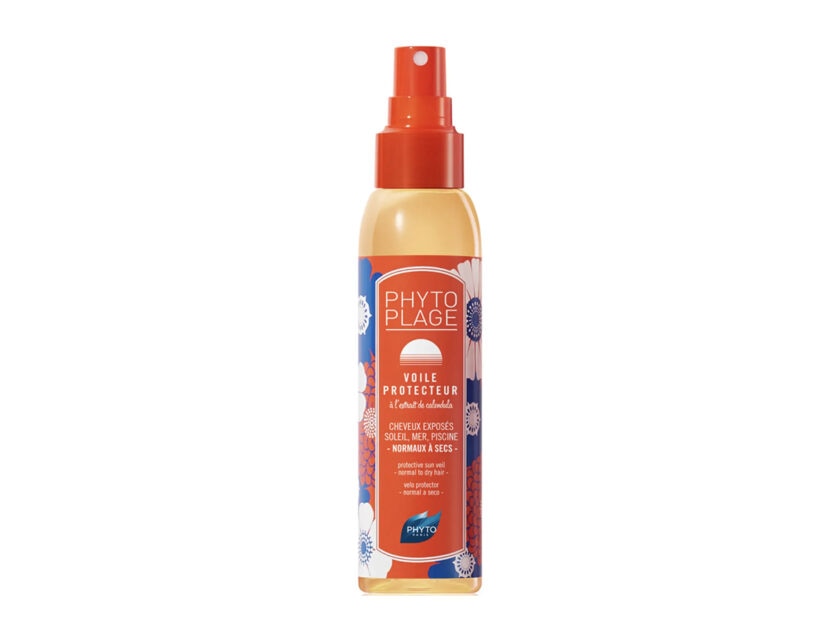 No silicones and parabens for Phytoplage protective spray by Phyto which protects the hair while preserving the brightness of the color thanks to a natural UV filter. To be applied after each bath, this product will help the hair not to dehydrate leaving a light transparent finish on the hair that will create a protective film.
Bottega Verde – Sol Capelli solar spray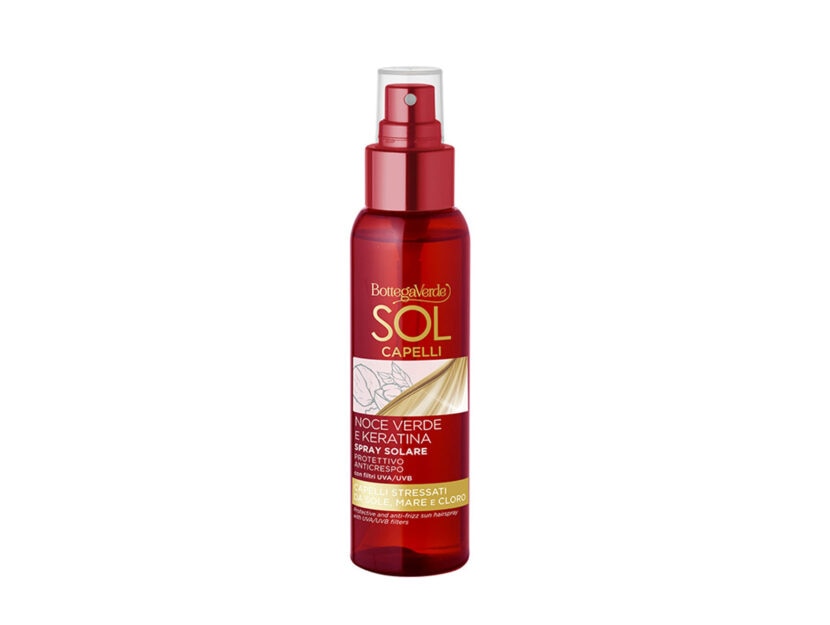 Always carry the spray in your beach bag Sol Capelli by Bottega Verde with green walnut and Keratin it will help to regulate even the most rebellious hair and eliminate the crack effect which is often a consequence of chlorine and salt. Obviously it is impossible not to mention the flowery and sweet aroma that will immediately take you with your mind to distant and Caribbean beaches.