Haircare may seem like a simple matter of shampoo, conditioner and mask. Taking care of the hair and scalp, however, means dedicating some extra attention to the hair and, perhaps, using non-aggressive shampoos that allow not only frequent washing, but also to fight dandruff, excess sebum and, in general, any problem of the foliage.
We have to admit it: we are eternally dissatisfied with our hair. Curls would like to be smooth, brunettes blonde, fine hair would like to have more volume. The question is quite different, however, when it is about the health of the hair and the non-aggressive shampoos that can guarantee it. Because washing your hair does not only mean cleaning it, but also keeping the scalp healthy, eliminating residues of smog, dead cells, excess sebum and even dandruff. All signs, in fact, that your haircare routine may need a mild shampoo. How to recognize them? Carefully reading the INCI ed avoiding products that contain the most widespread and aggressive surfactants (ammonium lauryl sulfate, sodium lauryl sulfate or sodium laureth sulfate) and paying attention to the preserved ones, which can sensitize reactive or already stressed skin. A trend that is certainly not new in the world of beauty: consumers, in fact, are increasingly looking for a no-poo wash, that is, without using shampoo, in addition to natural and safe ingredients, and they are increasingly attentive to which components can damage the hair, starting from silicones, parabens, dyes and preservatives.
Discover also all the hair trends for autumn winter 2021 2022
Non-aggressive shampoos: the needs of oily hair
The main need for oily hair is to get rid of excess sebum from the skin and, with it, the annoying greasy effect that derives from it. This is why it is useful to treat this type of hair with some non-aggressive shampoos, which allow frequent washing, but also to avoid the rebound effect. The best formulas are light, with a purifying and rebalancing action, capable of also intervening on the possible presence of dandruff. Another factor to watch out for when it comes to non-aggressive shampoos for oily hair is the lather. Foaming agents, in fact, are excellent for cleaning the scalp in depth, but they can also be extremely aggressive, especially for the hydrolipidic film, which can be attacked by these substances.
Gentle cleansing for curly hair
Curls and curls need a lot of hydration to be shiny and supple. In this case, the help of non-aggressive shampoos enriched with nourishing oils is essential to take care of the hair fiber. That of curly hair, in fact, has an irregular bark, which must be treated gently to avoid the hateful frizz effect. A signal that, combined with dryness, represents an alarm and indicates the need of the hair to try non-aggressive shampoos, that is free of sulphates and silicones. These are not harmful substances per se: silicones, for example, have the task of creating a surface barrier on the hair to keep it soft, while sulphates have an excellent cleansing action. Over time, however, they can dry out the hair, making curls indomitable. Choosing non-aggressive shampoos free of these substances, therefore, means preserving the hair from dryness and, therefore, ensuring curly hair that is always elastic and hydrated.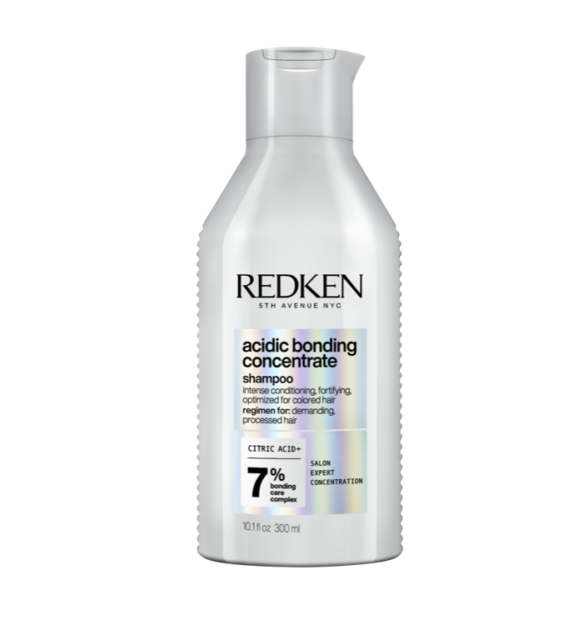 Acidic Bonding Concentrate Shampoo by Redken
With a high level of active fiber protectors and a very high concentration of treating ingredients, this non-aggressive shampoo has a strengthening action on the lengths, perfect for giving softness and shine.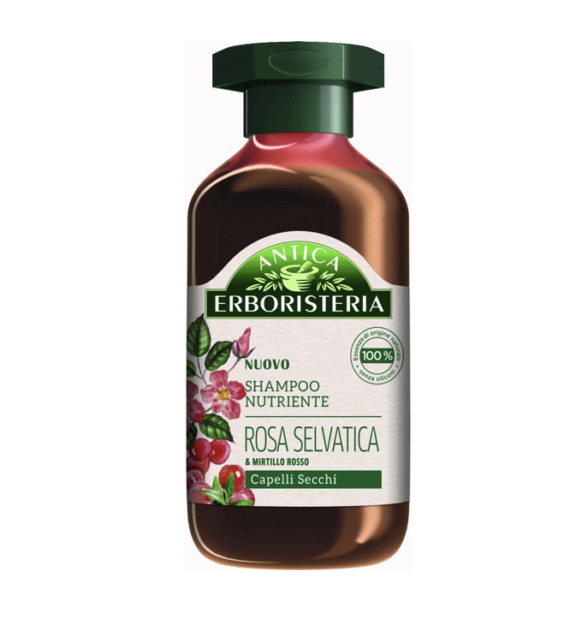 Nourishing Shampoo Wild Rose & Cranberry by Antica Erboristeria
To gently hydrate hair, this nourishing shampoo for dry hair combines wild rose, known for its enveloping scent, and cranberry, with a moisturizing and fortifying action. Without silicones and artificial dyes, it is very light on the hair.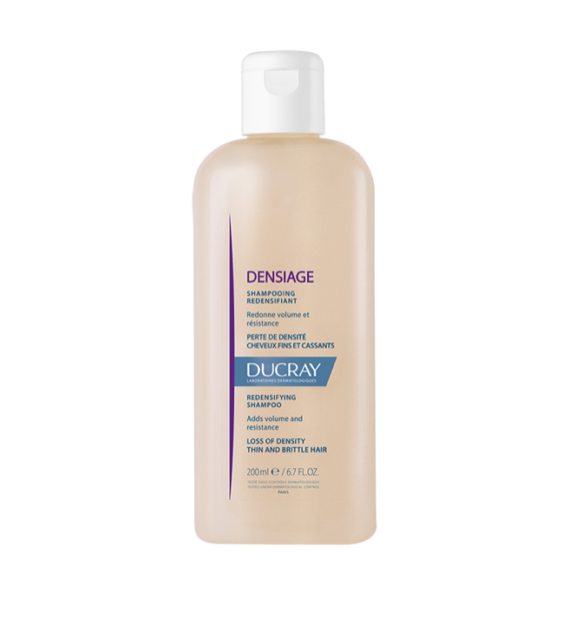 Densiage Redensifying Shampoo by Ducray
With a creamy texture perfect for thin hair, Densiage shampoo gives volume and elasticity to hair that breaks. The merit is of the antioxidant action of Albizia and Ginseng, which counteract the aging of the hair and scalp.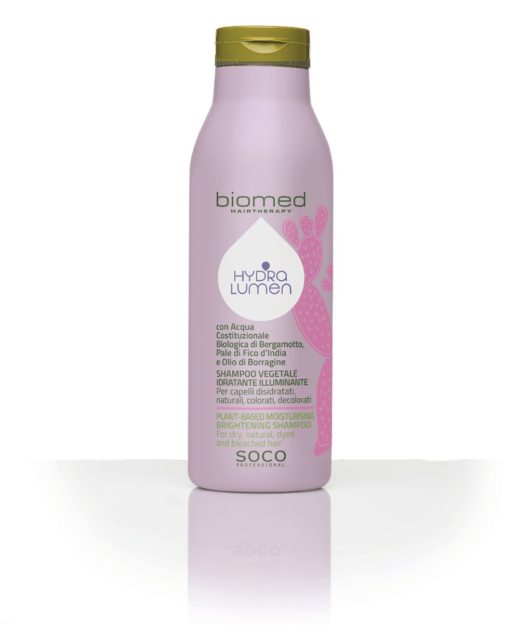 Hydralumen Moisturizing and Illuminating Vegetable Shampoo by Biomed Hairtherapy
A line designed to preserve the brightness and intensity of colored hair reflections. With Organic Bergamot Constitutional Water, rich in proteins and with an energizing effect, Organic Prickly Pear Pale and Borage Oil, this non-aggressive shampoo helps dehydrated hair due to coloring and bleaching.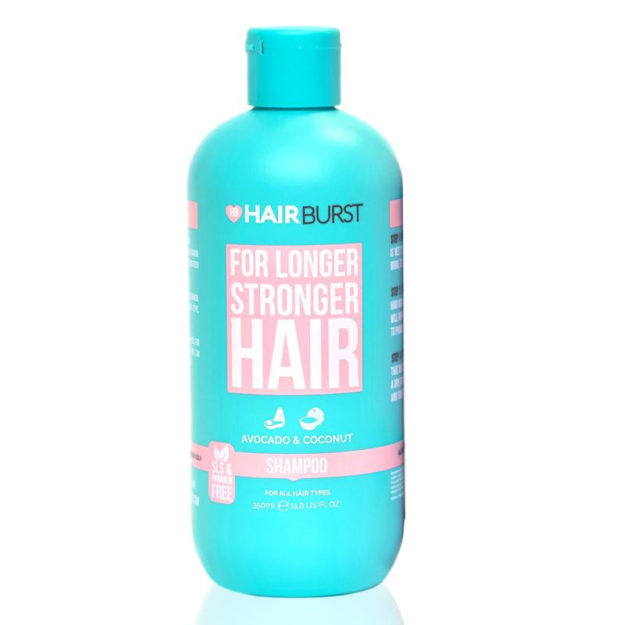 For Longer Stronger Hair by Hairburst
Without SLS, Parabens and Silicones, Hairburst shampoo helps keep hair healthy and stimulate its growth with each wash. Nourishing and moisturizing, it has the advantage of a deliciously coconut scent.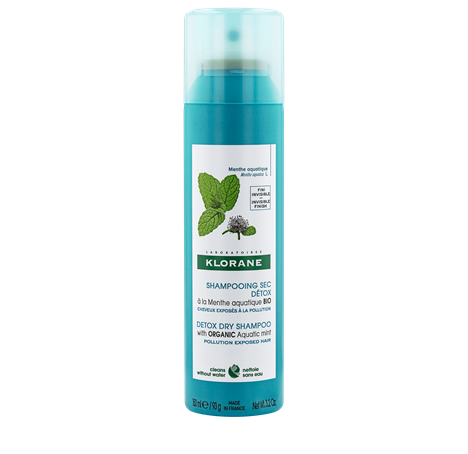 Klorane Aquatic Mint Dry Shampoo
Using dry shampoo is the express gesture to try to take advantage of the benefits of a non-aggressive shampoo to treat hair, with a 100% natural formula that knows how to protect the scalp from pollution.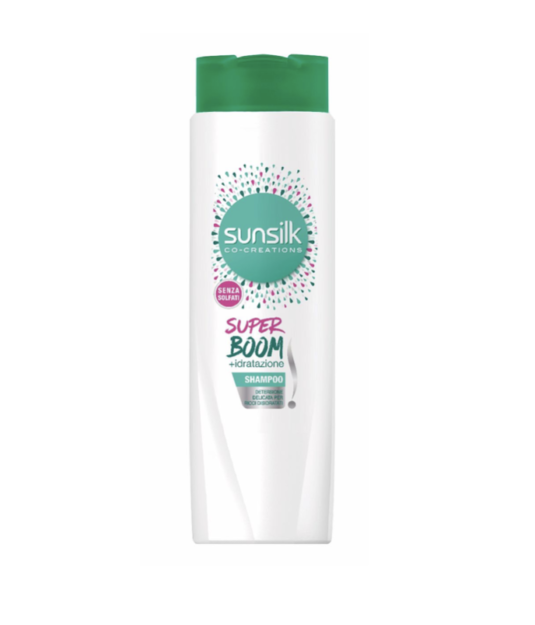 Super Boom + Hydration Shampoo without sulfates from Sunsilk
Ideal for curly and dehydrated hair, which needs to combat frizz without weighing down the hair. Free of sulphates, it leaves the hair nourished and supple.
Gliss Color Perfector by Schwarzkopf

Perfect for cleansing colored or damaged hair without attacking the scalp. The formula with a complex of hyaluronic acid and cranberry extract, in fact, guarantees a healthy hair and an intense color up to 40 washes.
The best non-aggressive shampoos for colored hair
Of course, the best formulations for dyed hair know how to protect the pigments and keep the color bright and luminous. On the other hand, dyeing the hair is a stress for the hair which, over time, can be damaged and brittle. Precisely for this, they are needed non-aggressive shampoos that know how to plump hair and counteract fragility. The frequency of washing is also a fundamental factor: taking a break between one shampoo and another strengthens the hair, slowing down the production of sebum. A good reason to try non-aggressive shampoos, which are light enough to guarantee a gentle cleansing, light enough for do not deprive the hair of the substances necessary to protect it. And color, of course.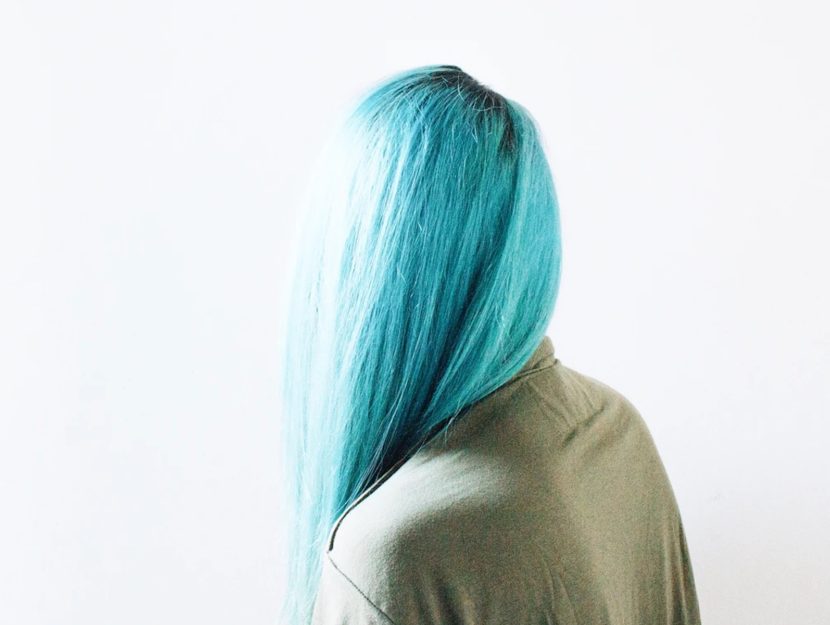 Fine hair and light cleansing
Lack of volume and a thin shaft are the main characteristics of fine hair, which needs non-aggressive shampoos not only to avoid having to deal with flat roots and without volume, but also to avoid that too strong treatments weaken the keratin of the hair. The result? Split ends. This is why this type of hair needs light and delicate formulas, but also moisturizing and strengthening, which make the hair strong and healthy. It can also happen that very thin hair get dirty more easily and need some extra washing. A great reason to prefer non-aggressive shampoos! To find the most delicate surfactants – which cleanse the scalp without degreasing it too much – the ideal is to search formulations that also contain clay, a notable help for hair cleaning, but absolutely not aggressive.